Company • 8m
Our fintech_devcon speaker lineup – Part 1
We're in the home stretch! With just a month left, the excitement is palpable as we eagerly await the fintech festivities to commence (by the way, if you haven't joined the fun yet, there's still time to register). While the event promises lots of opportunities for networking and fun (including an exciting after-party at Electric Shuffle with free drinks, food, and Killer Mike), we couldn't be more thrilled about our fintech_devcon speaker lineup.
These remarkable fintech builders all raised their hands at the chance to speak at fintech_devcon because they believe in dismantling knowledge barriers. Together, we're united in our mission to share the type of knowledge that will pave the way for a brighter and more prosperous future in fintech.
Given the number of speakers this year, we've compiled several speaker roundups to better introduce our brilliant fintech builders. Keep a lookout for our upcoming roundups, where we'll delve into more speakers and sessions, allowing you to learn even more about the incredible minds shaping this conference.
Keynote
Creating financial inclusion from the ground up: An interview with Killer Mike
💪 Killer Mike - Musician, Actor, and Co-founder of Greenwood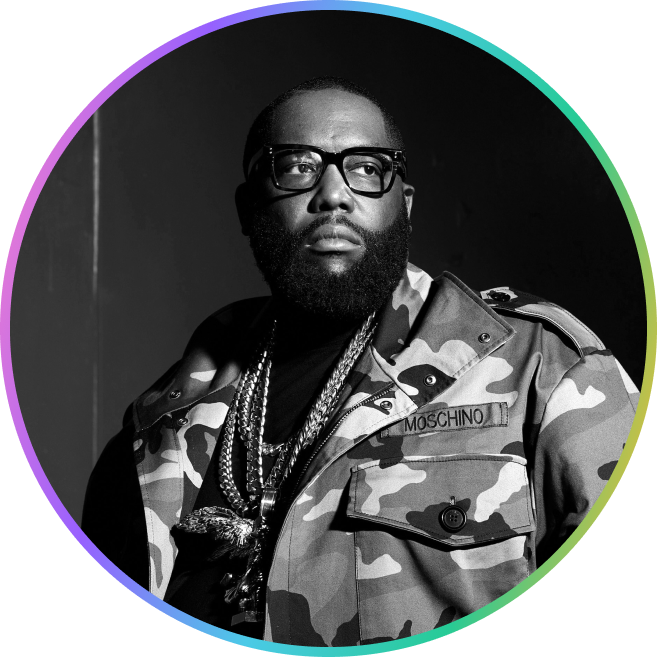 You might know Killer Mike as half of the hip-hop super duo, Run The Jewels, or from his decades-long solo career, or from his collaborations with other artists like Outkast and Jay-Z. You might also know him from his work as an actor in films like Baby Driver, Idlewild, and ATL, or as a host for PBS' Love & Respect or Netflix's Trigger Warning with Killer Mike.
But what you might not know is that Killer Mike is an outspoken advocate for the disenfranchised, a business owner, and a frequent public speaker on politics, race, and inequality. His extensive work as a social justice activist earned him the first-ever Billboard Change Maker Award in 2020. His passion and advocacy for inclusion and equity have not only led him to grace our stage at this year's fintech_devcon, but to co-found Greenwood, a financial services firm focused on supporting Black and Latino communities.
Not only did Greenwood have 500,000 prospective members within three months of announcing their plan to open, but their services were delayed by immensely high demand. Since their general public availability in early 2022, Greenwood has acquired three additional businesses designed to support employment, leadership, events, and financial education for communities of color.
You won't want to miss Killer Mike discussing his journey as an activist and founder, and the importance of financial inclusion.
Workshop sessions
Build a cloud-native fintech app that connects to any banking core in minutes
💪 Kent Brown - Chief Technologoy Officer at PortX
💪 Juan Correa - Staff Softare Engineer at PortX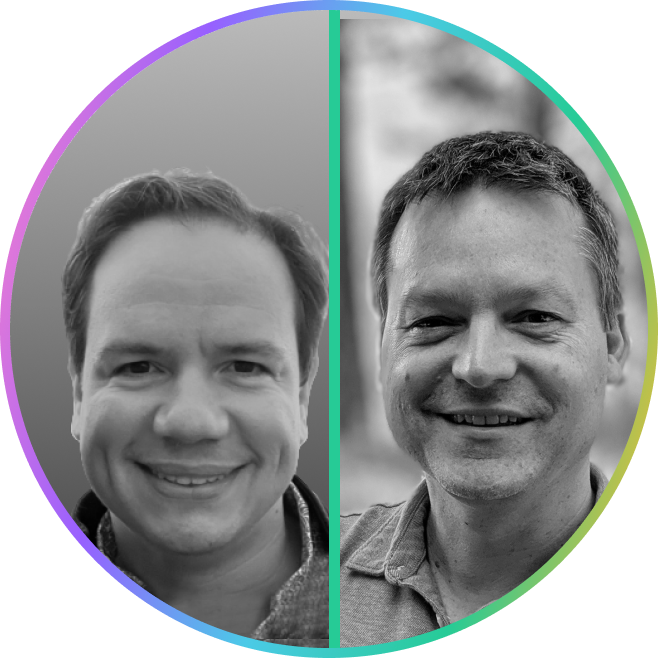 Kent Brown, Co-founder and CTO of PortX, brings lots of experience in architecture, development, and product management to fintech_devcon. Juan Correa has extensive expertise developing and integrating enterprise solutions across various platforms and frameworks. Together, they'll lead participants in developing an API with open source tools and allow everyone to test their applications against core banking systems like Mambu, Thought Machine, and Fiserv Premier. They'll also cover how to build and deploy a UI app with single sign-on (SSO) capabilities. Participants will even get to showcase their projects during a demo session.
Leveraging real-time data in financial services institutions (FSIs)
💪 Tim Faulkes - Chief Developer Advocate at Aerospike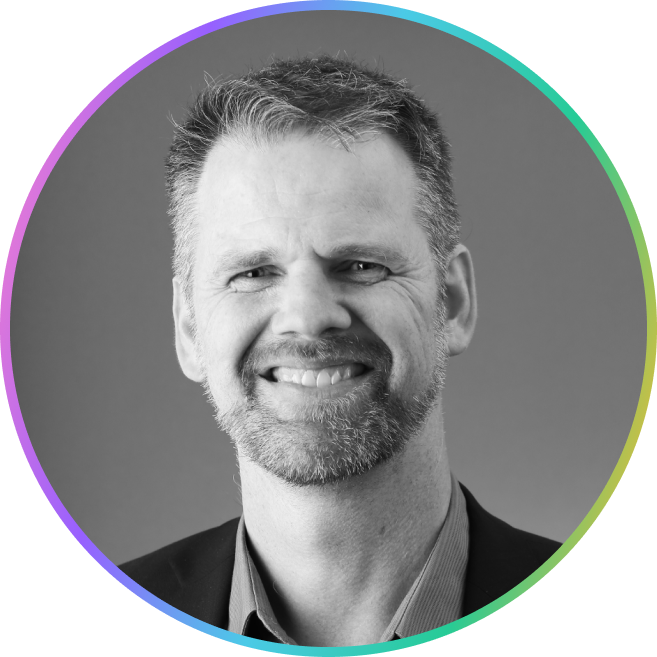 Tim Faulkes has 30+ years of experience in IT, primarily as a developer and architect for distributed mission-critical enterprise applications. He's passionate about using technology to solve complex business problems and educating people on how to best use technology to achieve their goals. To that end, he's offering this workshop on models and technology that can help make the most of data. He'll be bringing his experience working on multiple custom fraud solutions to bear on data modeling as it relates to fraud detection in financial services institutions—but also showing how similar techniques can be applied to other business needs that require access to large quantities of data.
Encrypt to protect: Safeguarding customer PII in fintechs
💪 Harmony Richman - Platform Engineer at Alloy
💪 Jeremiah Harlan - Senior Software Engineer at Alloy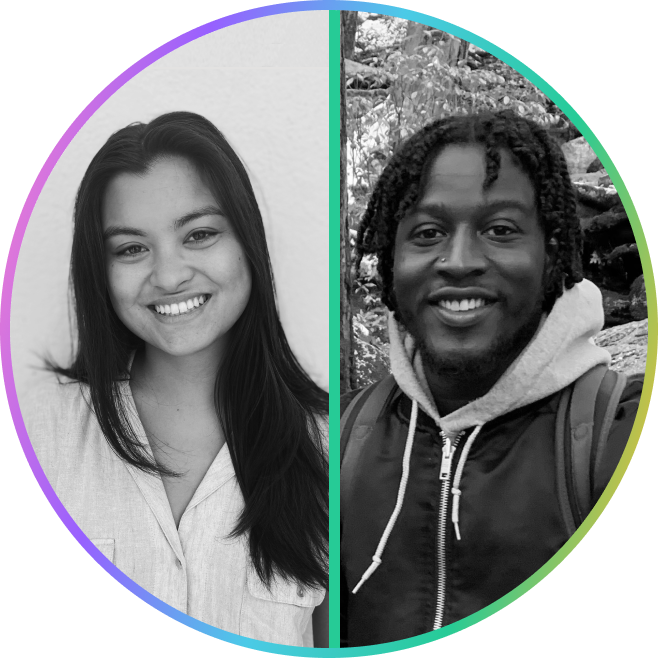 Harmony Richman and Jeremiah Harlan are teaming up to lead a workshop on encryption. Harmony brings a passion for building scalable and sustainable solutions to the mix. Much of her experience has been at the intersection of social impact and technology, helping to drive positive change in the fintech space. Jeremiah's passion is all about building technical tools that empower developers to deliver their own tech solutions. Jeremiah brings 8+ years of experience developing e-commerce platforms and PaaS to the mix. Join these amazing engineers to learn how to safeguard customer information through AWS KMS key generation—including how to encrypt, hash, and view data.
Roadblock sessions
<iframe>able finance: designing and building embeddable UIs
💪 Adam Solove - Director of Product at Rainforest Pay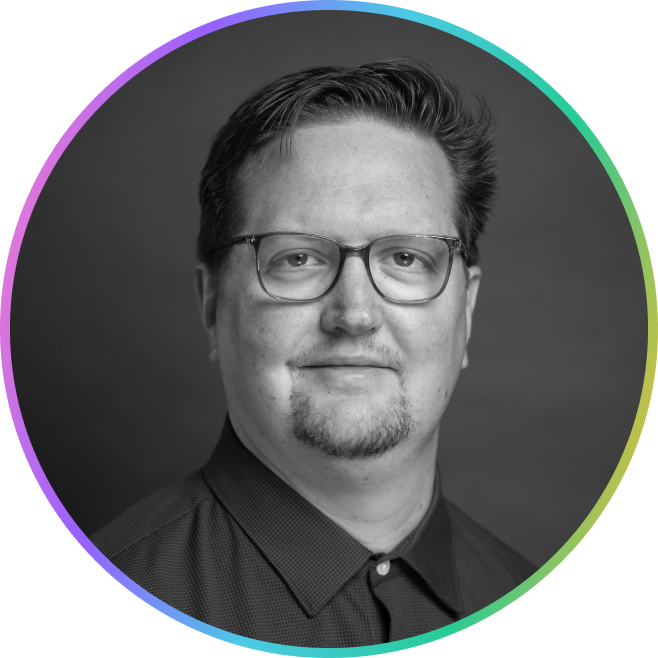 Rainforest Pay Product Director, Adam Solove, will change the way you think about building embedded finance. He's bringing a lot of experience—including years as an engineer and engineering manager at Stripe—to bear on best practices around authentication and user experiences. You may be great at developing embedded finance products, but to your customers, your UI or SDK is just another third-party integration living inside their application. This means they have a whole host of product, engineering, and operational concerns that are very different from yours. This session is designed to shift your mindset and introduce the unique security and reliability questions you should think about as you design your embeddable finance UIs.
Payments 201: Beyond the 4-party model
💪 Sophia Goldberg - Co-founder and CEO at Ansa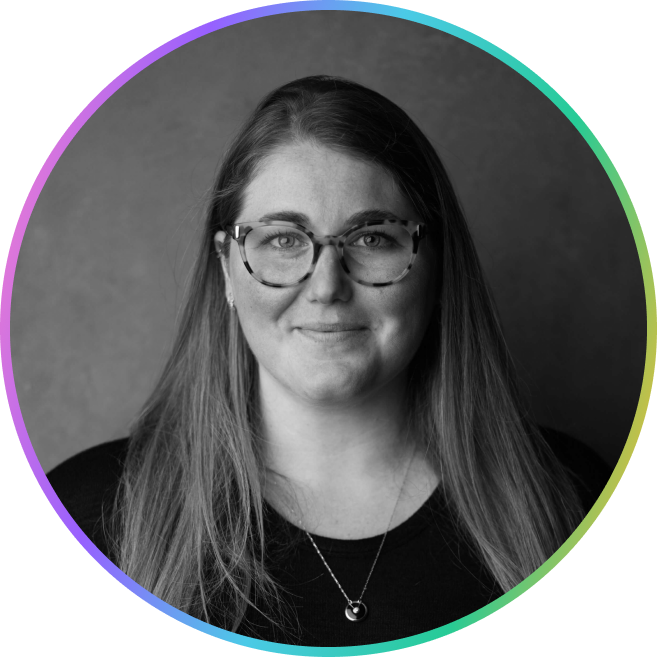 A lot of us know just enough about payments to be dangerous. Sophia Goldberg gets it, and she's on a mission to share her wealth of fintech knowledge. Formerly in product management at Adyen, Sophia is now the best-selling author of The Field Guide to Global Payments and CEO/Co-founder of Ansa. Join Sophia for a deep dive beneath the basics of what happens when you swipe your card. She'll cover MCCs, least cost routing, localized payment methods, and more. You'll be smarter—and hopefully less dangerous—for attending this roadblock.
Data labeling in fintech: A case for LLMs and programmatic labeling techniques
💪 Sailesh Patnala - Founding Software Engineer at Pave.dev
If you're looking for a data guru, look no further. Before he was a founding engineer with Pave.dev, Sailesh built data pipelines to ingest large unstructured datasets from Bloomberg & DowJones news. He also developed a Python library for financial researchers to leverage NLP functionalities like sentiment analysis, entity recognition, and topic modeling. Join Sailesh to explore the challenges of modeling financial data—including credit risk modeling, creating labeled datasets from raw data, and labeling at scale using LLMs. If you want to improve model performance—or just deep dive into the nuances of financial data modeling—this is the session for you.
Building reliable, high-performance systems at scale
💪 Wes Hummel - Chief Technology Officer at MX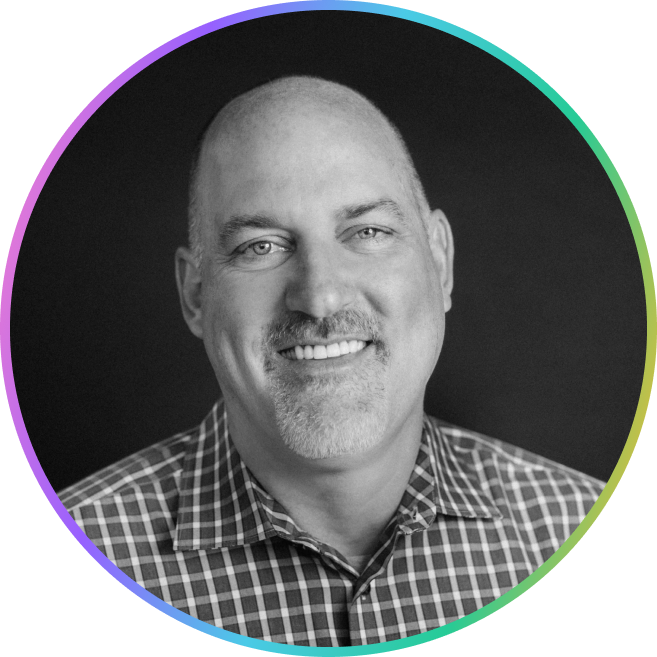 Strategy, security, availability, quality, and efficiency—Wes Hummel is bringing his focus on all of these and more to fintech_devcon. He's spent more than 25 years building and scaling systems and teams in financial services—including 14 years at PayPal, where he was most recently VP of Site Reliability & Cloud Engineering. His session will focus on real-world, practical use cases and best practices for:
Building for scale and removing all SPOFs
Proving relevance without additional resources
Creating a culture of accountability, performance, and quality.
Whether you're a developer, advocate, or leader, you'll walk away better for the experience, expertise, and lessons learned from Wes.
Double-entry accounting at scale
💪 Alex Mooney - Software Engineer at Modern Treasury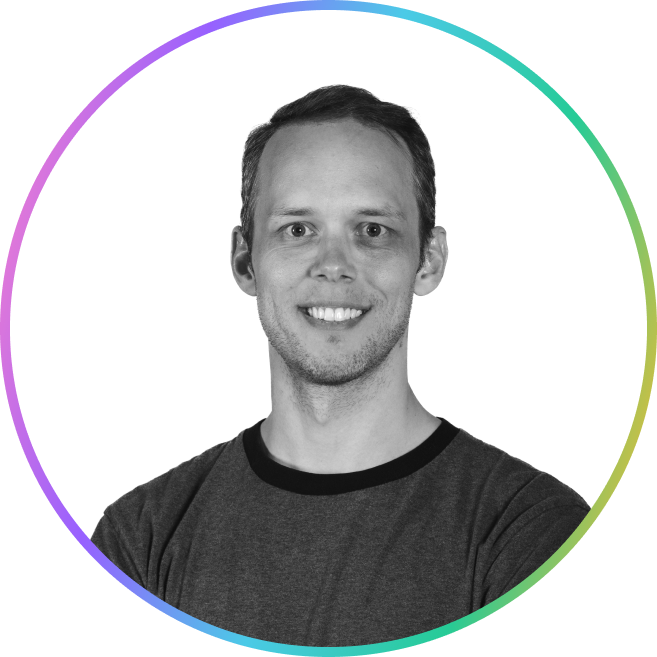 A former physicist who jumped from scientific coding into backend Ruby on Rails, Alex Mooney spent time as a data scientist at Chase until he automated his own job away. Since then, he's helped develop solutions to streamline claims between insurance and pharmaceutical companies, as well as built a developer platform for curating a database of all US businesses. Now, he's bringing his experience on the Ledgers team at Modern Treasury to share how they've improved programmatic money movement. Learn how he's helped create more efficient aggregations, built an async pipeline, and designed an unambiguous API even with a mix of synchronous and asynchronous changes. If you want to level up your ledger game, this is the session—and Alex is the speaker—for you.
Adventures in bootstrapping: Candid stories on building a startup
💪 Rhett Roberts - Co-founder and CEO at LoanPro
💪 Lloyd Roberts - Co-founder and Chief Strategy Officer at LoanPro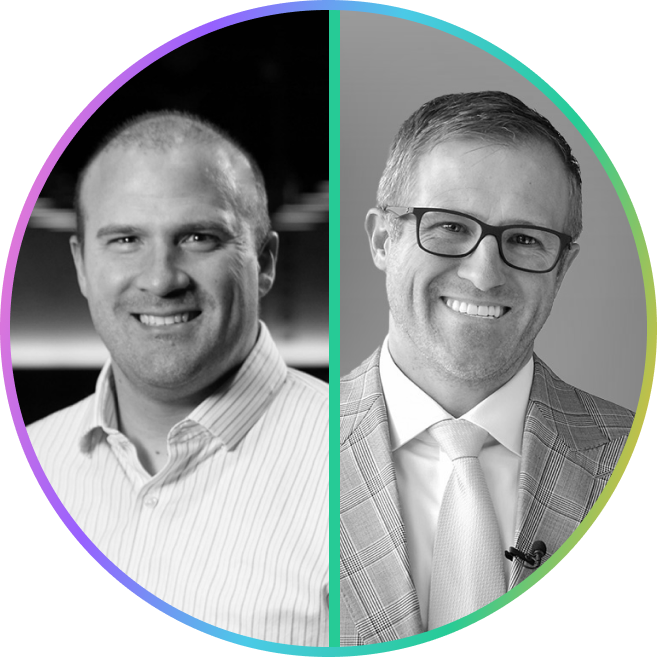 With an education in Investment Finance, Rhett was bound for Wall Street before deciding to take his talents into the software world. Lloyd is the author of "G, Cubed," a memoir with a unique formula for personal fulfillment. His desire to contribute to the betterment of others prompted his participation in co-founding BecomeMore.org. Both brothers are seasoned business owners who, after dipping into the lending world, needed a system to manage their loan servicing. When existing options failed to impress them, they decided to build their own. In this roadblock session, they'll share how they made that solution—LoanPro—happen. They'll discuss how they built an engineering-first culture, which metrics they learned not to measure, and they'll recount some thought-provoking (and hilarious) stories about the decisions and mindset that got them through the early stages of LoanPro's life.
Up next
Don't forget to stay in the loop with all the latest fintech_devcon updates by signing up for our newsletter. Make sure you register and book your hotel so we can see you in Austin this fall. Expect another wave of exciting speakers and sessions soon!