Company • 6m
Our fintech_devcon speaker lineup – Part 2
Our second speaker lineup is just as amazing as our first. We mean it when we say it's truly an honor to host such distinguished speakers at our conference. When we created fintech_devcon, we did it to inspire and give back to the fintech developer community. We had no idea builders from all over the world would jump at the chance to share their valuable knowledge to level up other builders.
Without further ado, here's the next selection of speakers gracing us in August.
(If you like what you see—and we suspect you will—it's not too late to register to attend.)
Keynote
Fintech and GPT: The model learns, but never unlearns?
👏 Anshu Sharma - Co-founder and CEO at Skyflow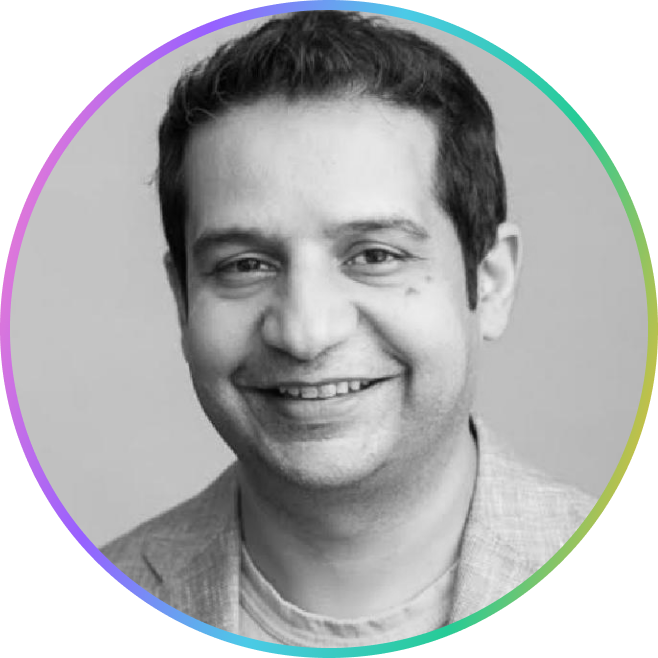 Anshu Sharma is the very definition of a serial entrepreneur and angel investor. He's invested in more than 25 startups, including Nutanix, Algolia, Workato, and RazorPay. He also served as a venture partner at Storm Ventures, he was VP of platform at Salesforce, and he co-founded both Clearedin (where he serves as Executive Chairman) and Suki, a digital assistant for doctors. Now, as co-founder and CEO of Skyflow, he's bringing that experience to bear on the question of data privacy in the age of generative AI. You won't want to miss Anshu's keynote session where he'll ask and answer the big questions surrounding the use of LLMs in fintech.
Workshop sessions
Breaking boundaries: Unleashing the power of multiple aggregators in a unified data model
👏 Ruben Izmailyan - Co-founder and CEO at Quiltt
👏 Zane Pickett - Engineering Lead at Quiltt
After teaching himself to code to build a personal finance app, Ruben became obsessed with reducing technical barriers for more types of fintech builders. Zane is a full-stack developer with 21 years of experience under his belt. Together, this impressive duo built Quiltt—and their combined expertise makes them a perfect fit for fintech_devcon. During their workshop, attendees will have the opportunity to delve into the technical aspects and complexities of building fintech with multiple aggregators, while also exploring the impact of building with a unified data model.
Building scalable serverless fraud and compliance with ML
👏 Chijioke Ejimuda - Partner Solutions Architect at Amazon Web Services (formerly)
👏 Chibundom Ejimuda - Mobile App Software Developer at Boston University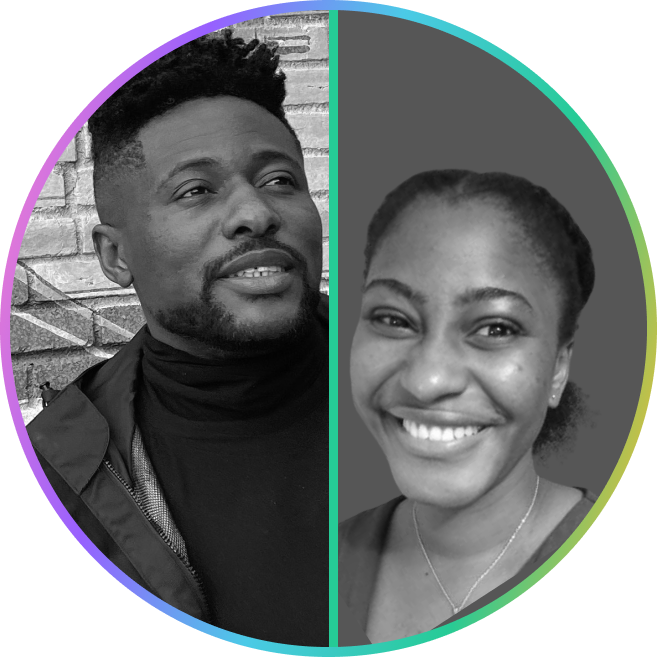 Chijioke Ejimuda has proven his tech chops as a full stack developer, data engineer, data scientist, and roboticist at numerous startups. Most recently, he worked as a Partner Solutions Architect at AWS. Chibundom Ejimuda is a cross-platform developer with apps published in both the App and Play stores. She's worked in the fintech, edtech, healthtech, and e-commerce spaces. Currently, Chibundom is pursuing a Master's degree in Software Development at Boston University. Together, they are bringing a lot of experience and expertise to fintech_devcon. If you're looking for ways to use open source and cloud-native tools to rapidly and cost-effectively develop and scale fraud and compliance solutions, their workshop is for you.
Roadblock sessions
Overcoming integrated payment challenges in outdated industries: Connecting the cloud to installed software
👏 Penny Townsend - Co-founder and Chief Product Officer at Qualpay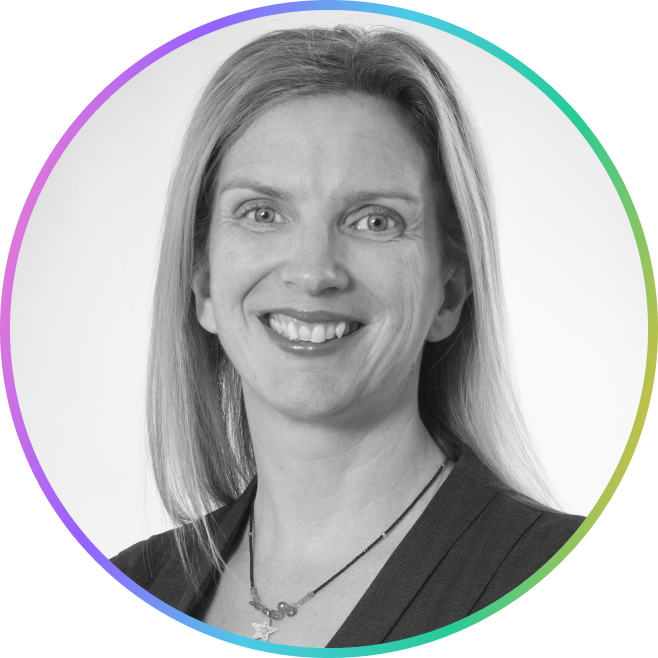 It's 2023, but a handful of industries are operating like it's 1960, with antiquated systems and lagging technology. For some inherently complex sectors, integrating 21st-century payments technology is particularly difficult—but not impossible. In her roadblock session, Qaulpay's Penny Townsend tackles the problem of bridging the old and new, the installed and the cloud-based, to overcome complexity and create opportunity. With more than two decades of leadership experience in the payments space, Penny has a lot of insights to share about developing integrated payments that are more than just integrated—but truly seamless and unobtrusive.
Building fintech APIs at scale
👏 Lucy Shen - Developer Advocate at Intuit
👏 Suresh Muthu - Principal Engineer at Intuit
👏 Jared Cheney - Distinguished Engineer at Intuit

Lucy Shen is a developer advocate, and former frontend software engineer (and JavaScript apologist), whose work focuses on fostering developer communities and helping deliver training on Intuit's API standards, platform strategy, and design thinking methodologies. Suresh Muthu is a Principal Engineer focusing on the Intuit Data Exchange platform. He is passionate about fintech and domain-driven design and modeling APIs while dealing with legacy. Jared Cheney is a Distinguished Engineer with over 24 years of industry experience; his focus is in DevOps, consulting, and software development.
Together, these experts from Intuit will provide a practical guide for developing a well-defined and well-governed API program. They'll provide insights and real-life examples of successful API programs, arming attendees with actionable takeaways they can apply to their own businesses.
Synchronizing ledger data in real-time
👏 Corey Losenegger - Senior Staff Engineer at Affirm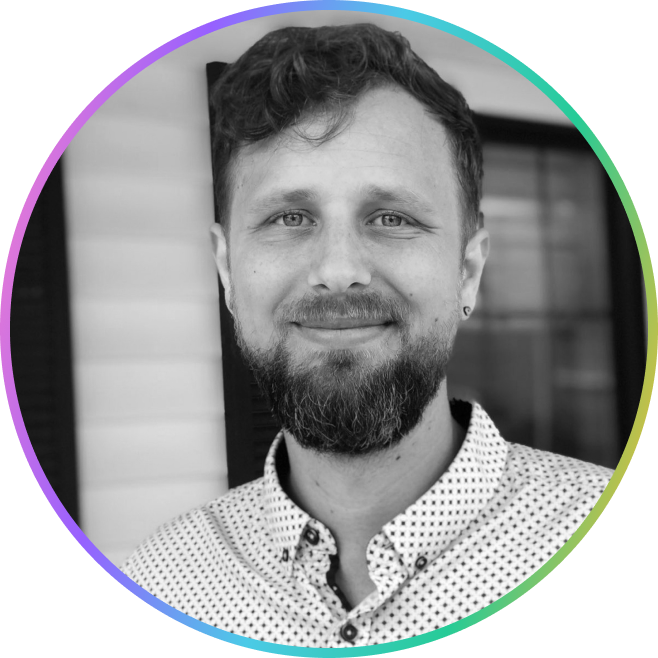 From a fine arts degree in sculpture, then working on checkout flows at Etsy, to CTO and first engineer at Braid, and now lead engineer on Affirm's consumer team, Corey Losenegger has had a lot (20+ years) of experience building things. At fintech_devcon, he'll tackle the complexities of creating—and the unavoidable need for—a single source of truth in financial systems. Join him for a walk through some ways you can sync ledger data in real time.
Building a financial large language model in-house
👏 Ilia Zintchenko - Chief Technology Officer at nTropy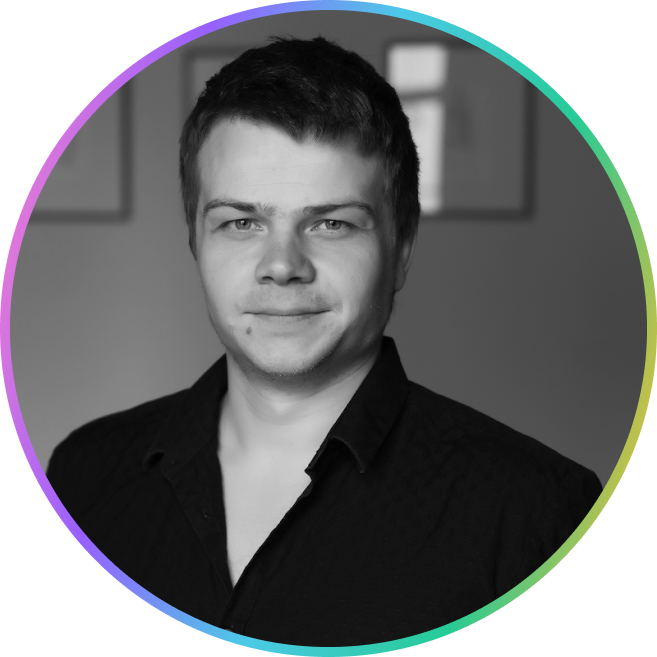 Ilia Zintchenkoo is a marathon runner, rock climber, theoretical physicist, patent holder in machine-learning and quantum computing, and—perhaps most impressively?—a speaker at this year's fintech_devcon. Ilia's session will walk participants through his experience building, fine-tuning, and deploying an in-house LLM. He'll focus on efficient training, fast inference, getting labeled data, evaluating accuracy, and more—all with the goal of better understanding consumers and businesses through their banking transactions and other financial information.
​Your compliance standards should mandate modern development practices
👏 Charity Majors - Chief Technology Officer at Honeycomb.io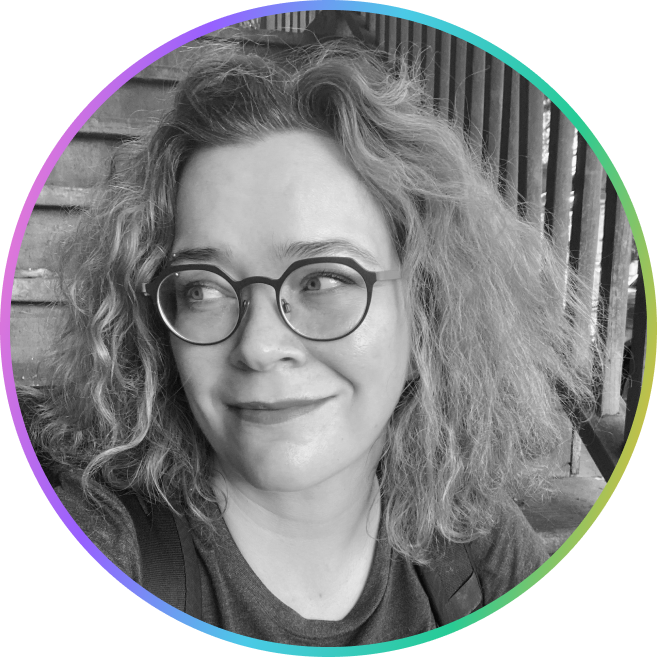 Charity is an ops engineer and self-described "accidental startup founder" at honeycomb.io. She's worked at Parse, Facebook, and Linden Lab on infrastructure and developer tools—and she always seemed to end up running their databases. She's the co-author of O'Reilly's Database Reliability Engineering and loves free speech, free software, and single malt scotch. Her session will debunk the notion that compliance should overshadow modern development practices. Regardless of the highly regulated industry, developers should own their code in production and testing, and deploy their own changes. If you want advice on empowering developers and staying competitive, don't miss Charity's roadblock.
From challenges to success: Launching nCino's first API products
👏 Garrett Wade - Principal Product Manager at nCino
Garrett Wade, a prominent fintech product leader, played a pivotal role in the successful launch of nCino's initial API products. This journey was not without its difficulties, as it demanded extensive education for product managers and engineers on API design. In his roadblock presentation, Garrett aims to offer valuable insights into both his accomplishments and, more significantly, the hurdles he encountered. His ultimate objective is to assist others in navigating the path to launching their own inaugural API products by drawing from his wealth of experience.
Up next
We know what you're thinking—how can this speaker lineup get any better? To that we answer—just wait! We have two more speaker roundups coming your way. There's lots of fintech_devcon goodness happening, so don't miss out on our newsletter. Snag your ticket and book your hotel before it's too late.