Company • 8m
What makes fintech_devcon a must-attend event?
Last year's fintech_devcon was the first conference I've attended in North America. I've been building communities around tech startups in South Africa for almost twelve years, so I've visited my share of fintech events. But this one was different.
The biggest difference? It may sound strange, but everyone was happy. Beyond happy, really. They were excited, engaged, and eager to learn and connect. It felt like an authentic community—specifically, a community of developers. So much of my career has been spent building online and open-source developer communities, so arriving at fintech_devcon, it felt like I'd traveled halfway across the world to come home.
If you're unfamiliar with fintech_devcon, it's Moov's annual developer conference. As for Moov, they're a fintech company born from an open-source community that's doing amazing things in the payments space. And not only did the Moov and fintech_devcon teams welcome me—being something of an outsider, hailing more than 15,000 km from the Denver venue—but they gave me a chance to speak and share my story. Not only did this openness to a diversity of viewpoints help make fintech_devcon stand out in the conference space, but it offered so much more than I expected. I implore every fintech builder to attend fintech_devcon.
Why fintech_devcon is a must-attend event
Believe me when I say that I could easily build a laundry list of reasons to attend this event, but I'll whittle it down to my top reasons.
It's built for developers
Probably the biggest difference between fintech_devcon and other industry conferences is that it's truly aimed at developers. Sure, there's a mix of investors and executives, but fintech_devcon is put on by developers for developers. This was on full display everywhere—especially in the sessions.
In a session titled "An open core: building a neobank from scratch using open source primitives," I got to watch and learn as a bank was built in real time with open-source tools. It was up and running in just a couple of hours. Truly mind-blowing. Major props to Ed Cable and José Maldonado of Mifos Initiative for sharing their expertise!
📽️ Check out their video under workshops.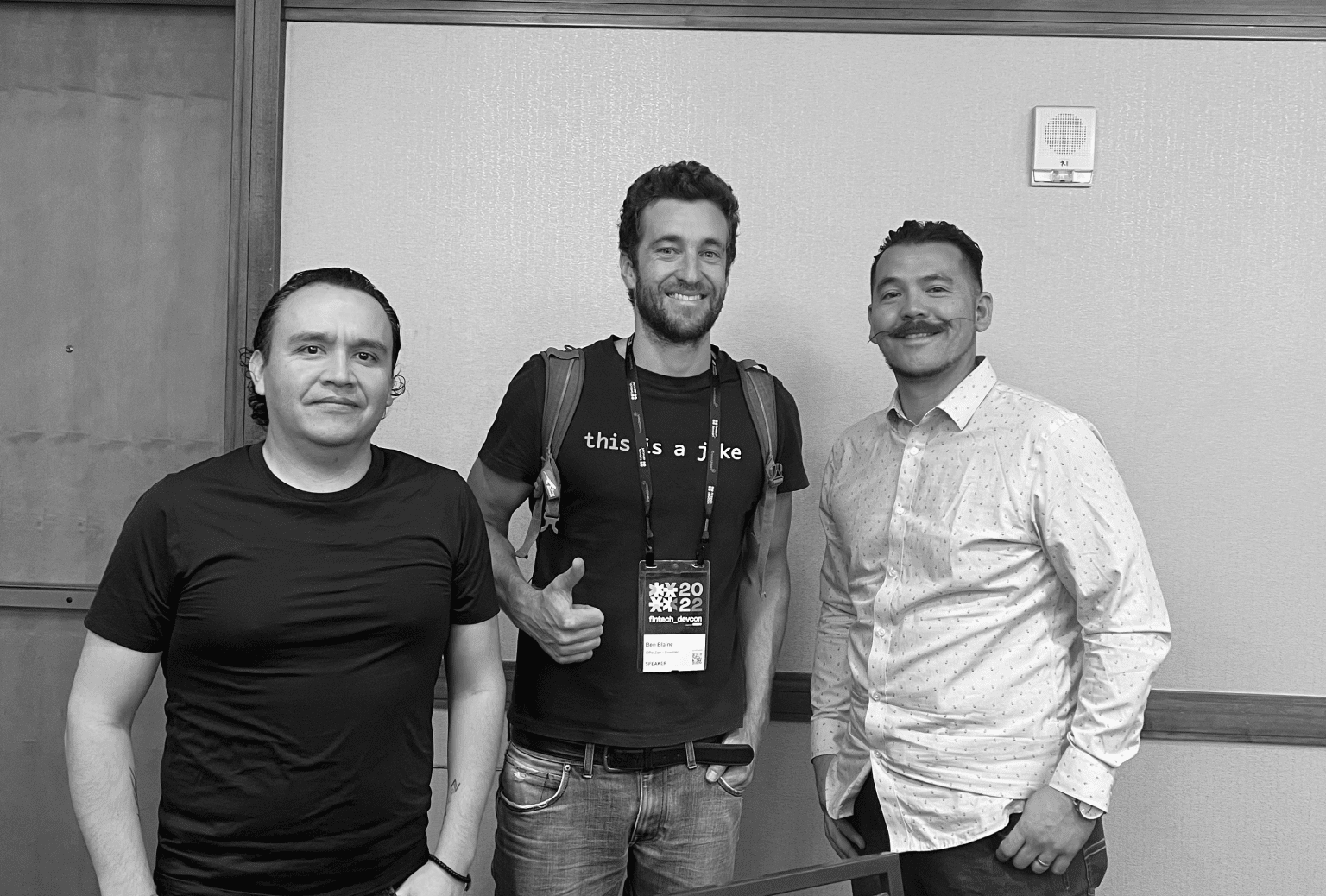 Other favorites included "Building a world-class payments platform: Lessons from base camp," presented by former Zelle CPO Lou Anne Alexander, and "Open source in financial services: the good, the bad, and the ugly," presented by the executive director of FINOS, Gabriele Columbro. And there were hands-on workshop sessions throughout the conference where developers could learn from some of the best in the business. Such an amazing opportunity for sharing and growth!
fintech_devcon is intimate but world-class
Even though fintech_devcon grows each year, they've managed to maintain a friendly and open atmosphere. The warm welcome I received put me at ease and turned an industry event into an affirming experience. If you're not the most seasoned veteran of speaking engagements but have a great fintech story to tell, this might just be the perfect audience for your debut. It was a huge honor to share my story alongside truly amazing speakers who are contributing to the industry on a global scale. It boosted my confidence and my credibility. And the attendees were awesome and open and curious.
Networking was made easy
The Moov Slack community channel made it easy to connect with my peers throughout the conference. It's not always easy to feel engaged when you're road-weary and in a new place, but I felt included and had a blast right from the start. I made a lot of really valuable international contacts but, even better, I made friends! I even participated in morning runs with other joggers. Thanks to Xiaolei Cong for organizing those fun runs!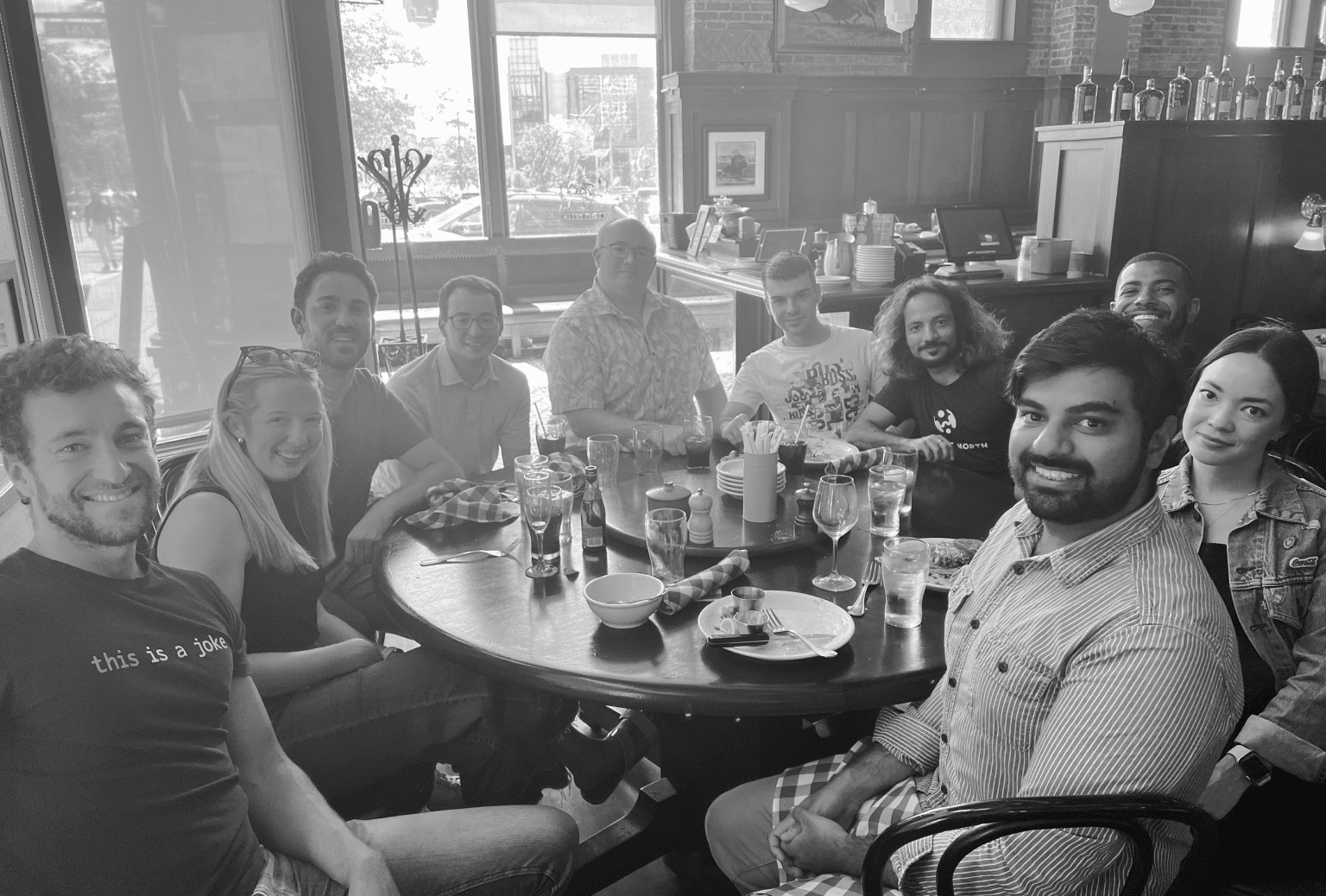 While I can't mention everyone I met, I do want to shout out a few memorable new friends. I enjoyed lunch with Brian Billingsley from Basis Theory. We swapped stories about all the little things you have to get right in fintech and his organization's quest to make it painless to tokenize virtually anything.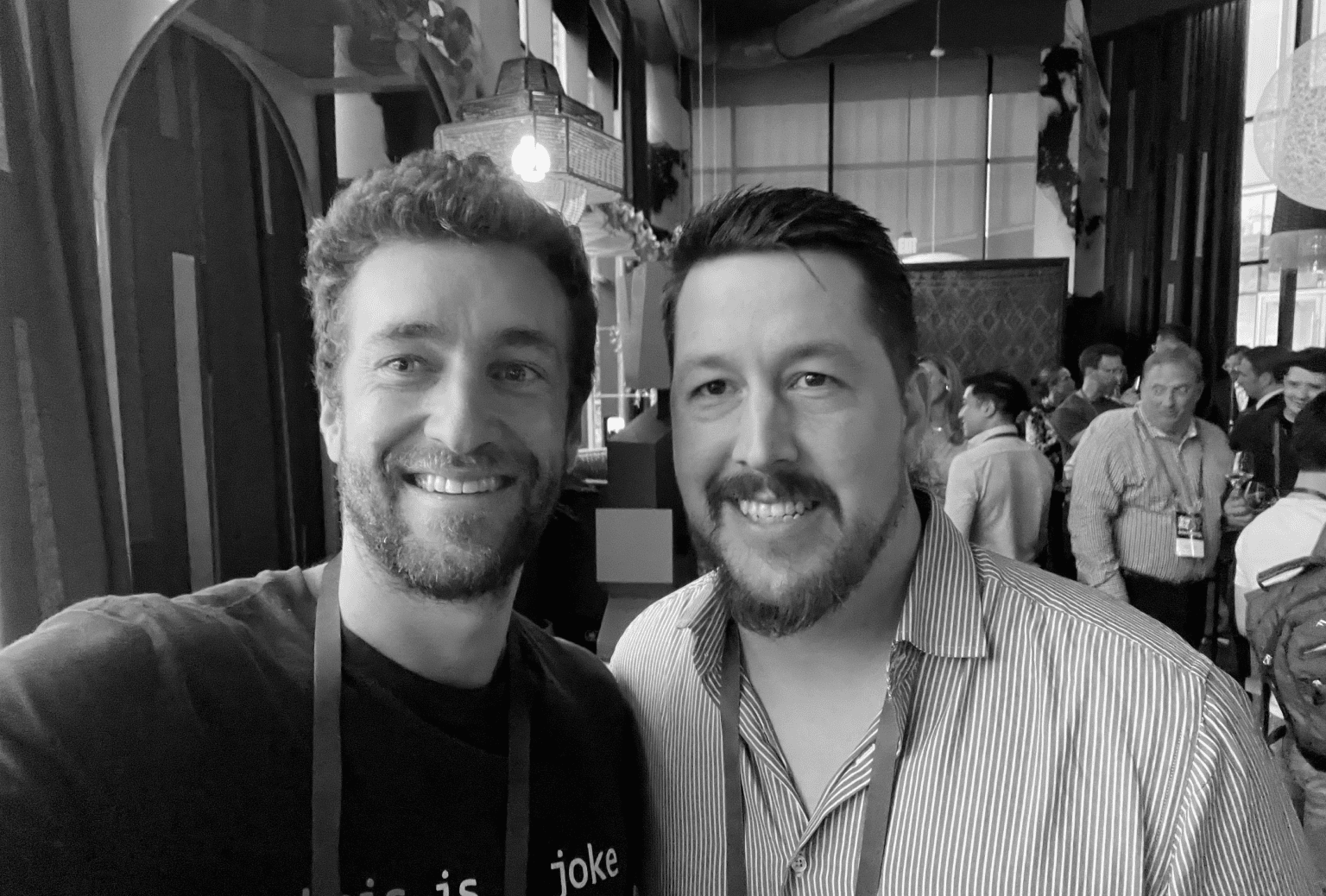 The first investor I met at fintech_devcon was Eric Kaplan. He was kind and welcoming, even though I was jet-lagged. He's on an amazing journey with Bessemer Venture Partners focusing on Fintech and DeFi. I'm still working on convincing him the African market is hot, but I'm sure he'll come around!
Mark Robinson is an OG Infrastructure Engineer at Plaid. He had great things to say about building zero-touch deployment pipelines, and you can find his talk here. Then there's Alex Bondarevskyi. He shared his experience helping to issue billions in COVID relief and had some great insights about getting projects going at lightspeed.
And I was lucky enough to get a master class on ledgers from Omi Reza Chowdhury, who also had some great advice on raising capital, startups, and navigating life as a founder.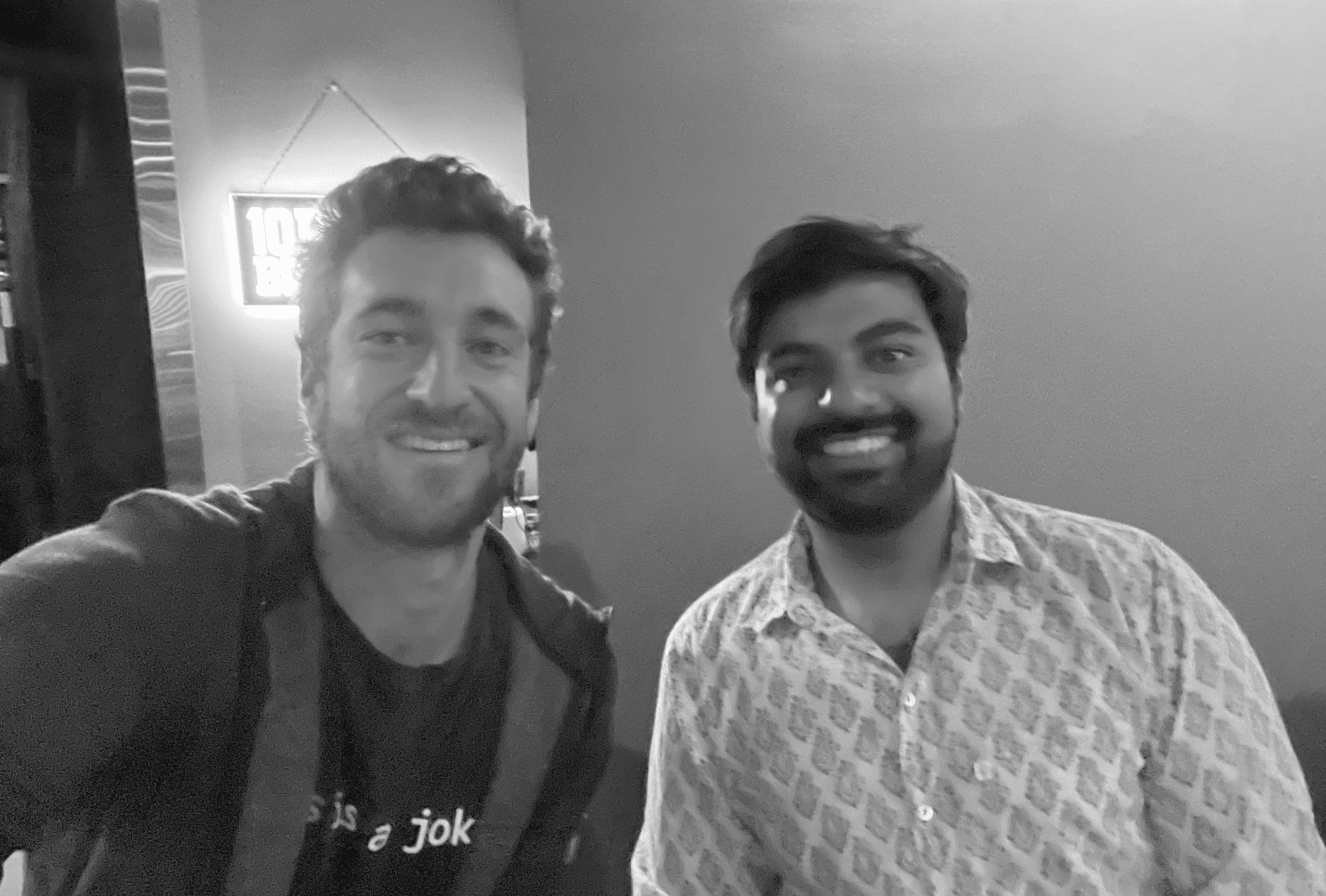 Last but not least, I spoke somewhat incoherently to Asya Bradley, who, to her credit, never laughed at my ramblings. Instead, she asked great questions, offered solid advice, and made me feel seen and heard on my first day among a sea of people. And her contribution to the panel discussion on diversity and inclusion was incisive. She has a way of cutting through the noise to get right to the core of things. I hope to carry some of her insightfulness with me. You can catch her panel at the bottom of this video page.
There are countless learning opportunities
Even outside of the speaking sessions and workshops, there were chances to learn everywhere. Grabbing a bite to eat or just hanging out, I found myself getting advice on the challenges facing founders, gaining a deeper understanding of ledgers, talking about embedded finance, and sharing ideas about community building, data, and so much more! As a speaker in particular, I found people wanted a chance to talk with me about my presentation and our shared interests. I walked away better informed and more inspired than I could've imagined.
The price is right
Not all conferences are worth the price, and some are prohibitively expensive. That's not the case with fintech_devcon. This might not feel like a big deal if you're just handing over a corporate card, but not everyone has that luxury. And when you end up flying from South Africa to Toronto, then to the Bahamas (don't ask), then Vancouver, and finally to Denver, your travel expenses and dodgy Airbnb stories start to pile up. So it's nice to have ticket costs that are reasonable and controlled. It was also wonderful to see that the conference offered scholarships to help developers in need.
Moov makes everything easy for their speakers (even first-timers!)
I have to give one more shout-out to the support I received across the board. My first time speaking at a conference could've been a pretty shaky experience, but the crew at the location made sure everything went off without a hitch. And the Moov fintech_devcon team was amazing throughout the entire process, from preparation to presentation. Thanks, Moov Financial and the fintech_devcon team! You rock, you changed my life, and I will be back! If you're interested in speaking, I hope you'll submit your pitch before the April 15 deadline.
Other builders love it, too
If all of this sounds too good to be true, you don't have to take my word for it. There were amazing experiences for all. Here are just a few examples of attendees' reactions to fintech_devcon:
The folks @fintechdevcon put on the best Fintech event I've been to

I learned, laughed and more than anything LOVE the people.

The very best humans. Supportive. Kind. Curious.

Thank you @wadearnold for creating something amazing.

— Simon Taylor (@sytaylor) August 26, 2022
highlight from @wadearnold 's kickoff "the thing that actually makes me the most happy is building"

incredible job by Wade and team to make this conference happen. #fintechdevcon

— Alex Pines (@alexpines_) September 8, 2021
truly had the most AMAZING time at @fintechdevcon - thank you thank you to entire incredible, SO FRIENDLY team at @moov for giving our industry such a welcoming, nerdy, and immensely valuable time. The conference was flawlessly executed, and I can't wait to watch the videos!

— Maia (@maiab) September 10, 2021
#fintechdevcon was an amazing event, but entirely different from what I understood a "devcon" to be. The fintech world is a different beast, and @wadearnold's crew at @moov knew exactly how to tame it. Hope to see everyone there next year!

— Nathan Loding (@NathanLoding) August 26, 2022
Thanks @fintechdevcon for a great conference. I'm at DEN now and heading back home with visions of #fintech solutions dancing in my head. It was great to see old friends and meeting new ones. Didn't get a chance to say great job to @wadearnold in person @moov #fintechdevcon pic.twitter.com/ias82mzt3Q

— Alex Jiménez (@RAlexJimenez) September 9, 2021
What a week at #fintechdevcon! Full of great keynotes, sessions from developers/builders, great people- and an amazing opportunity to share about real-world challenges in mission critical front-end. Thanks @fintechdevcon for an exciting 3 days! ⚡️ pic.twitter.com/UMV1jHmPBa

— todd (@_toddsto) August 26, 2022
If you want to catch up with me, ask me about fintech_devcon or anything in general, I hope you'll reach out on LinkedIn. And if you're eager to see what's in store from fintech_devcon 2023, you can learn more and register to attend here.