ACH
Give debit where credit is due.
Originate ACH debits & credits without worrying about cut-off times & settlement windows.
Contact us
Start building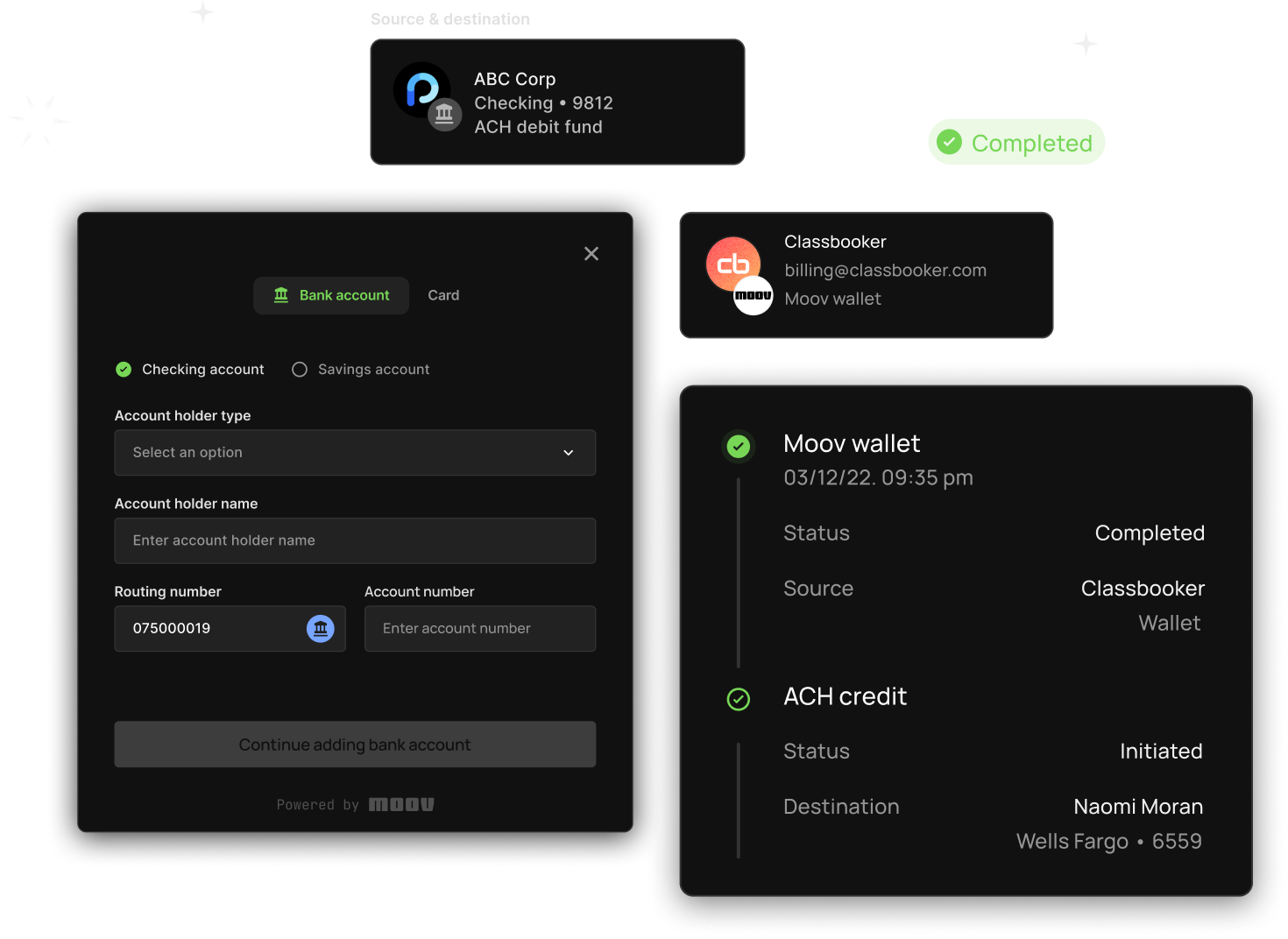 Minimize friction
Allow your users to link their bank account with their online banking credentials or with their account & routing number.
Universal transfers
ACH transfers are created with the same integration as any other payment rail on Moov, making it simple for your developers.
Fast settlement
Make use of standard & same-day settlement windows offered by The Federal Reserve without any added effort.
Nacha compliance
Moov keeps you compliant with Nacha by offering built in best practices & account verification, making processing fast & secure.