Culture • 5m
Expressing gratitude at Moov
The end of the year is fast approaching, and it's time to pause and reflect on our immense gratitude. Let us share some of the things for which we are thankful.
We are thankful for Moov.
When asked about what we're building, our CEO and co-founder Wade Arnold said it best: I will judge my success at Moov based on the experiences of my employees. Not how many people we hire, how much money we raise, or how many dollars we move through our platform. Of course, these things are essential. But the milestones related to these areas of the business don't matter if my people don't feel challenged, accepted, safe, respected, inspired, and like they are doing the best work of their lives. For me, that's the end goal—to make Moov the best place anyone has ever worked.
Here's what some team members had to say about Moov:
We're thankful for our people.
It is said the strongest and most enduring teams truly care for one another. While this is true for Moov, it didn't happen by accident. It's because of the type of people we have on our leadership team and, in following their examples, we lift each other up with kindness, empathy, and unwavering support. Without prompting, our team members have made gratitude the foundation of our culture.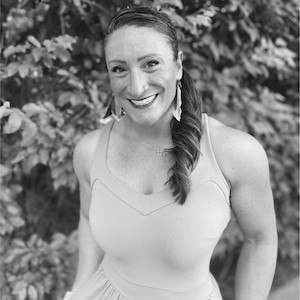 We're thankful for our family and friends.
We know building Moov wouldn't be possible without the wonderful people and furry friends who support us every day.
We're thankful to those who believe in us.
Not a day goes by that we aren't grateful to work with such an innovative and passionate group. Your creativity, feedback, and support inspire us and we wouldn't be here without you.
We're also honored that you share our belief in giving first and offering knowledge openly. It's our passion, and because of your help, our community is learning and collaborating at unprecedented levels. We're lucky you value transparency in fintech as much as we do. For your role in shaping who we are today, we thank you.
We're thankful for a wonderful year.
Not long ago, we first launched our public ACH library on Github in 2018. Now, while reflecting on our year, it's incredible to see how we're making strides towards our vision: to become the most used, most loved, and most trusted money moovement platform.
Early this year, we hit our 50th employee and our community grew to 2300+ members.
In June, we won the North American Visa Everywhere Initiative and the audience favorite award.
In September, we successfully held fintech_devcon, the flagship fintech developer conference with over 450 builders in attendance.
Then, we joined outstanding fintech companies on the world stage to win Visa's global Everywhere Initiative while securing the audience favorite award again.
We've also recently launched our web-based Dashboard with ACH capabilities.
We've got so much on the horizon and owe our unstoppable momentum to each and every one of our team members, community members, customers, partners, investors, and friends.
We hope this post communicates just how much we truly appreciate you all.