Company • 13m
Our fintech_devcon speaker lineup – Part 4
The anticipation for fintech_devcon is reaching its peak, and we're thrilled to unveil this fourth and final speaker lineup. Once again, we're honored to showcase the exceptional leaders and builders who will be gracing our event.
The willingness of these brilliant minds to generously share their time, experience, and expertise with our developer community continues to leave us in awe.
If you want to be a part of fintech_devcon, it's not too late to register (but hurry!). And if you'd like a taste of what previous events have been like, you can check out recordings of past sessions.
Now let's meet the last (but certainly not the least) of the speakers gracing us at fintech_devcon.
Keynote
Convergence: Down the stack
🤩 Ben Metz - Chief Digital and Technology Officer at Jack Henry
When Jack Henry acquired Banno in 2014, they didn't just get a digital engagement platform for banks and credit unions, they got Ben Metz. Since then, Ben's climbed his way up to occupy the combined roles of Chief Technology and Chief Digital Officer. As such, he's in charge of JHA's strategy and direction for all things digital.
Ben has more than 20 years of experience in technology and digital transformation, working in virtually every role possible—from operations, sales, and marketing to product and engineering. And he's spent more than a dozen years working to help transform the way banks and credit unions use technology.
All that to say that Ben has a pretty unique take on how financial institutions work, the technology they've been tethered to, and the technology they need. He likens the experience of building software for FIs to driving a race car on a dirt road—a distinctive metaphor that he'll expound upon in his keynote. You won't want to miss the lessons learned while driving that dirt road that Ben will share at this year's fintech_devcon.
Workshop sessions
Navigating the complexities of due diligence with large language models and vector databases
🤩 Aaron Junod - Chief Technology Officer at ZSuite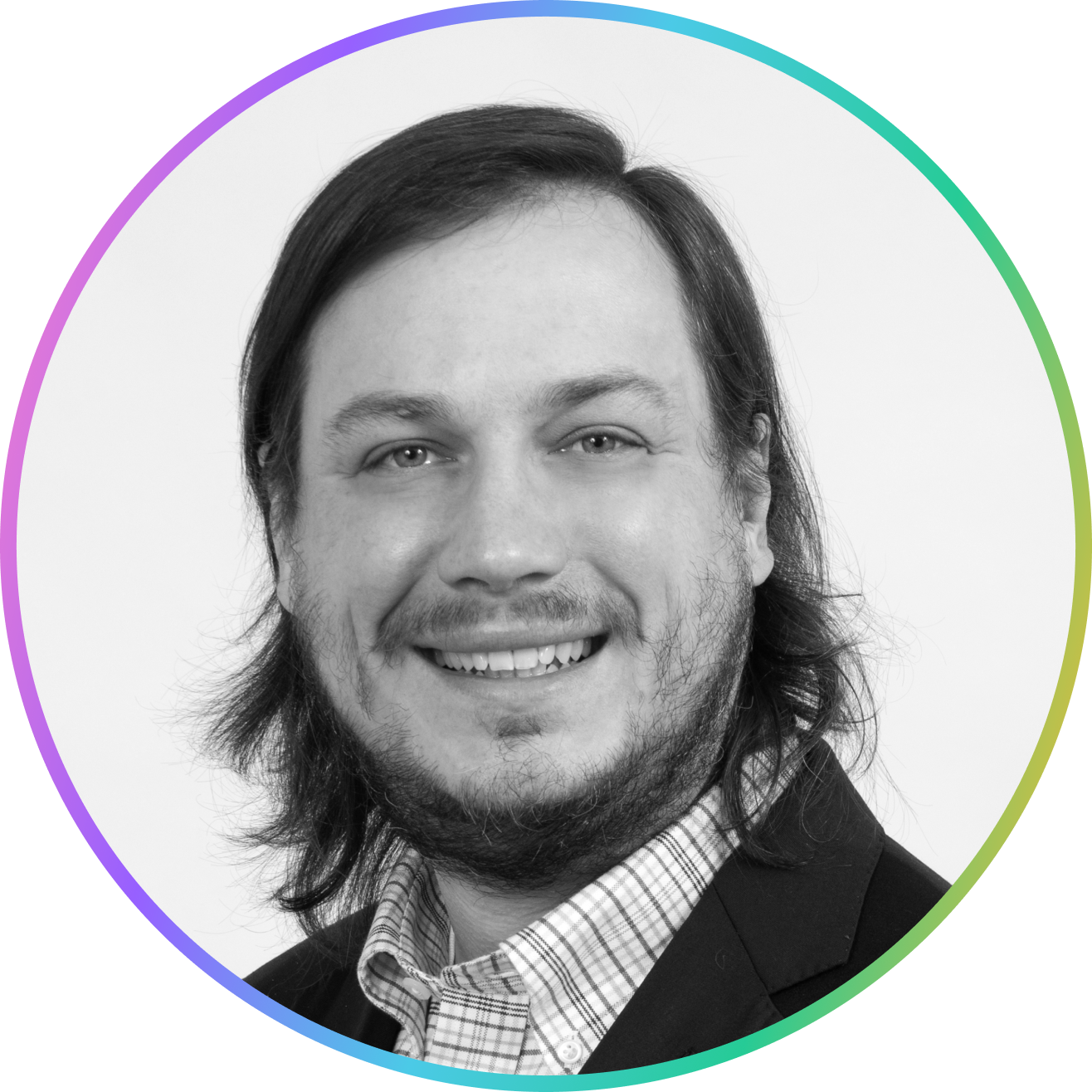 Aaron Junod is a self-described "dedicated digital tinkerer." As the former VP of Product Development at Geezeo (Now Jack Henry) and the current CTO of ZSuite, Aaron has been working in the financial technology space for a long time—and he's learned a lot about the necessities and pitfalls of due diligence in fintech. In this hands-on workshop, Aaron will offer a guide to integrating LLMs and vector databases into addressing the nuanced due diligence needs of financial institutions. From architecture to implementation and outcomes, this session will have you ready to help usher in a new era in due diligence.
Leveraging LLMs and proactive messaging to build support function
🤩 Noam Izhaki - Chief Executive Officer at Ballerine
🤩 Alon Peretz - Chief Technology Officer at Ballerine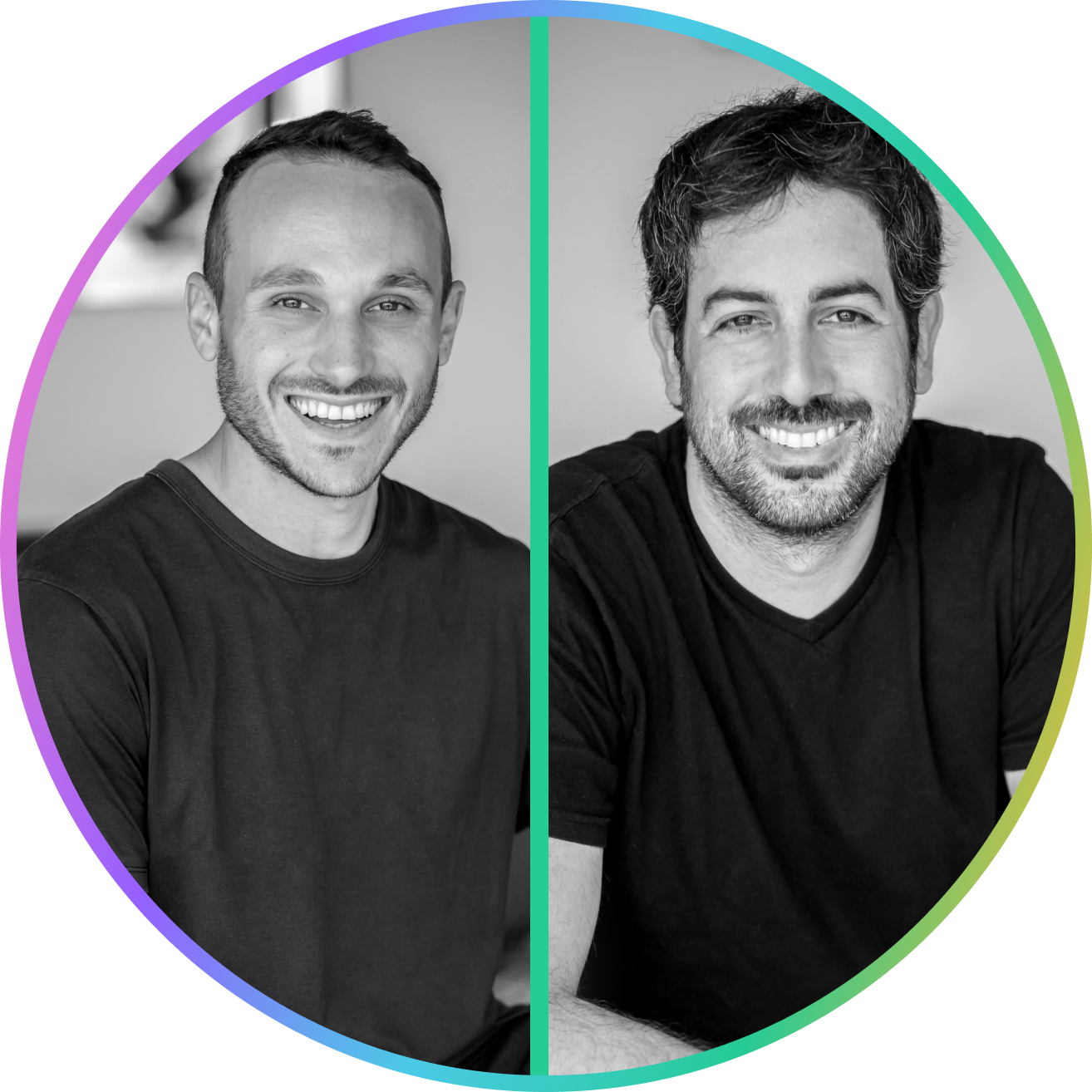 Ballerine CEO Noam Izhaki began his career as a software developer and went on to lead global expansion and products in financial services at Wix.com. He's always up to chat about the evolution of open source, fintech infrastructure, and the connection between mind and body—a very fintech_devcon set of interests! Alon Peretz, the CTO at Ballerine, is similarly perfect for our conference. A lifelong coder, Alon is passionate about building technology that empowers developers to create modern, secure, reliable software and—of course—the role of open source software in the future of software development.
Together, Noam and Alon will be leading a hands-on workshop on deploying a risk engineering infrastructure on open source. Because there's no established best practice or developer-centric solution for effective risk management, the Ballerine team will guide you through approaches and challenges to developing in-house risk infrastructure—as well as open source alternatives to traditional solutions. You'll walk away ready to create a robust and scalable infrastructure that's able to adapt to whatever risks the future holds.
Roadblock sessions
How to achieve cost savings, efficiencies, and scalability in the cloud
🤩 Mark Robinson - Senior Infrastructure Engineer at Plaid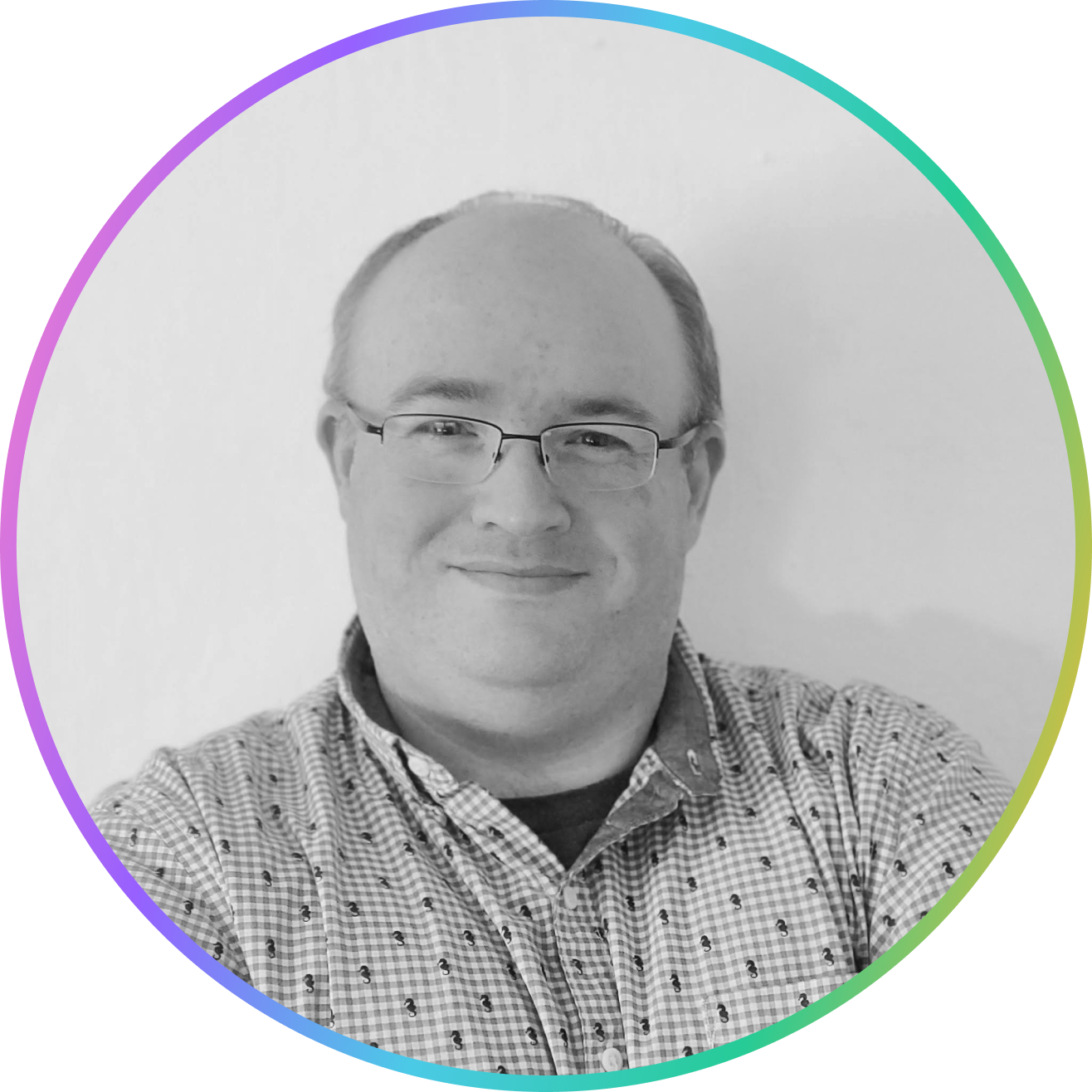 As an infrastructure engineer at Plaid, Mark Robinson works at solving challenges around deploying software at scale. In particular, he enjoys focusing on CICD pipelines, metrics and monitoring, and developer optimization. He describes himself as a passionate engineer who loves to solve hard problems—both at work and in his free time. Off the clock, his challenges of choice include rehabilitating under-socialized kittens and renovating his heritage house; at work, one of his favorite challenges is to make Jeff Bezos cry by reducing AWS spend. While we can't promise any billionaire tears as a direct result of this session, we can vouch for Mark helping you reduce costs and improve efficiency as you scale in the cloud. Sounds like a worthwhile challenge to us (but we're also hoping he brings a kitten or two to the conference).
How to conquer the curse of knowledge bias while building fintech
🤩 Julie Hubschman - Sr. Product Manager of Developer Experience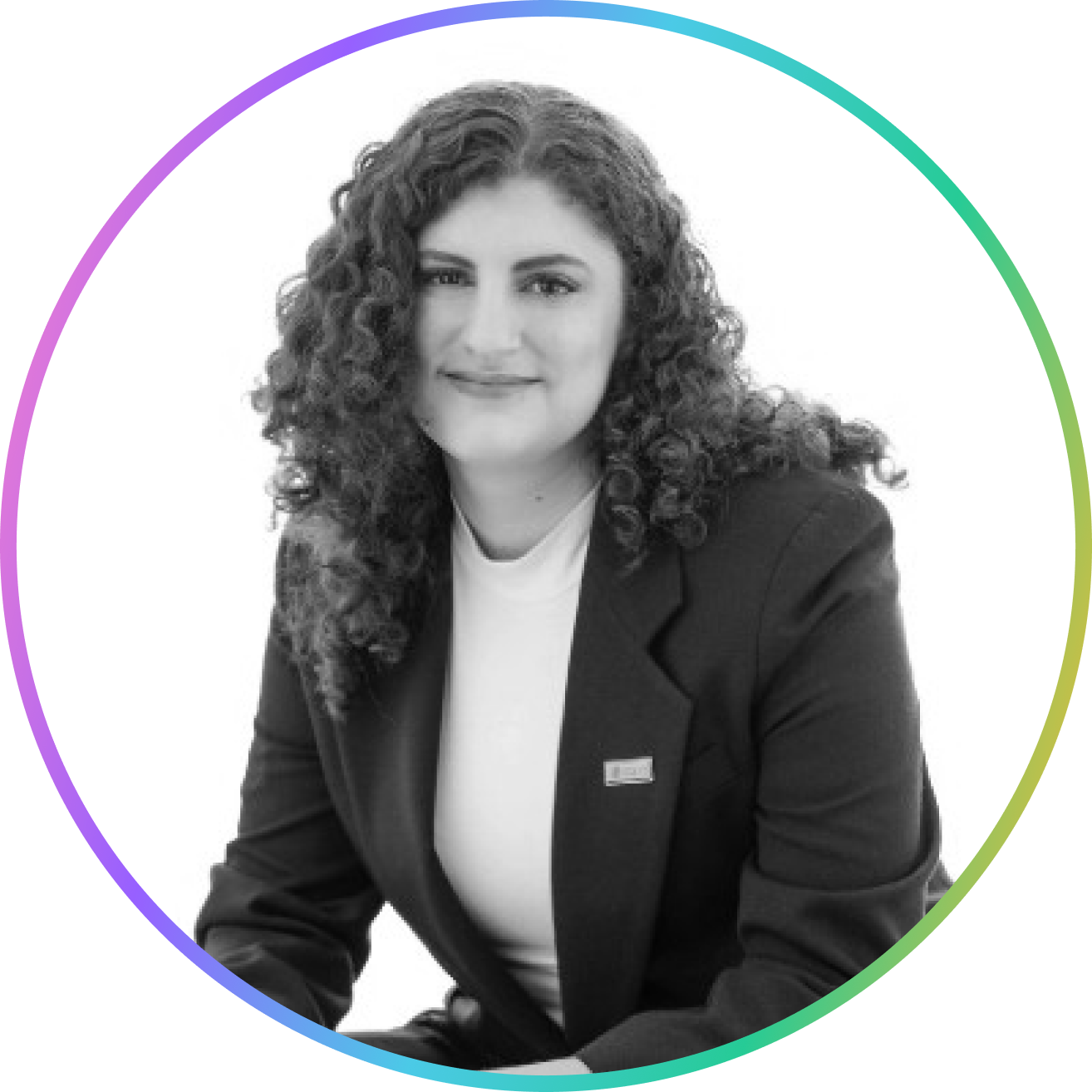 Julie Hubschan's experience ranges from software engineering at Microsoft and Pinterest to developer relations at Abound and Gusto. Most recently she served as Senior Product Manager for Developer Experience at DriveWealth. She's active in the fintech and developer communities, including the Grace Hopper Celebration for Women in computing and Women in Fintech. Julie prides herself on helping others succeed. To that end, her session will help attendees understand and overcome knowledge bias—which is the assumption by people with knowledge that others always share and understand their ideas. She'll cover concepts like friction logging and persona development, as well as how to create a vocabulary around products that can help avoid the pitfalls of knowledge bias. With fintech_devcon's mission revolving around the sharing and understanding of knowledge, we feel like this is a session not to be missed. (But, of course, we could be biased.)
Unlocking APIs with AI: How one bank embraced the AI revolution
🤩 Alan Torrance - Head of Open Source Payments at J.P. Morgan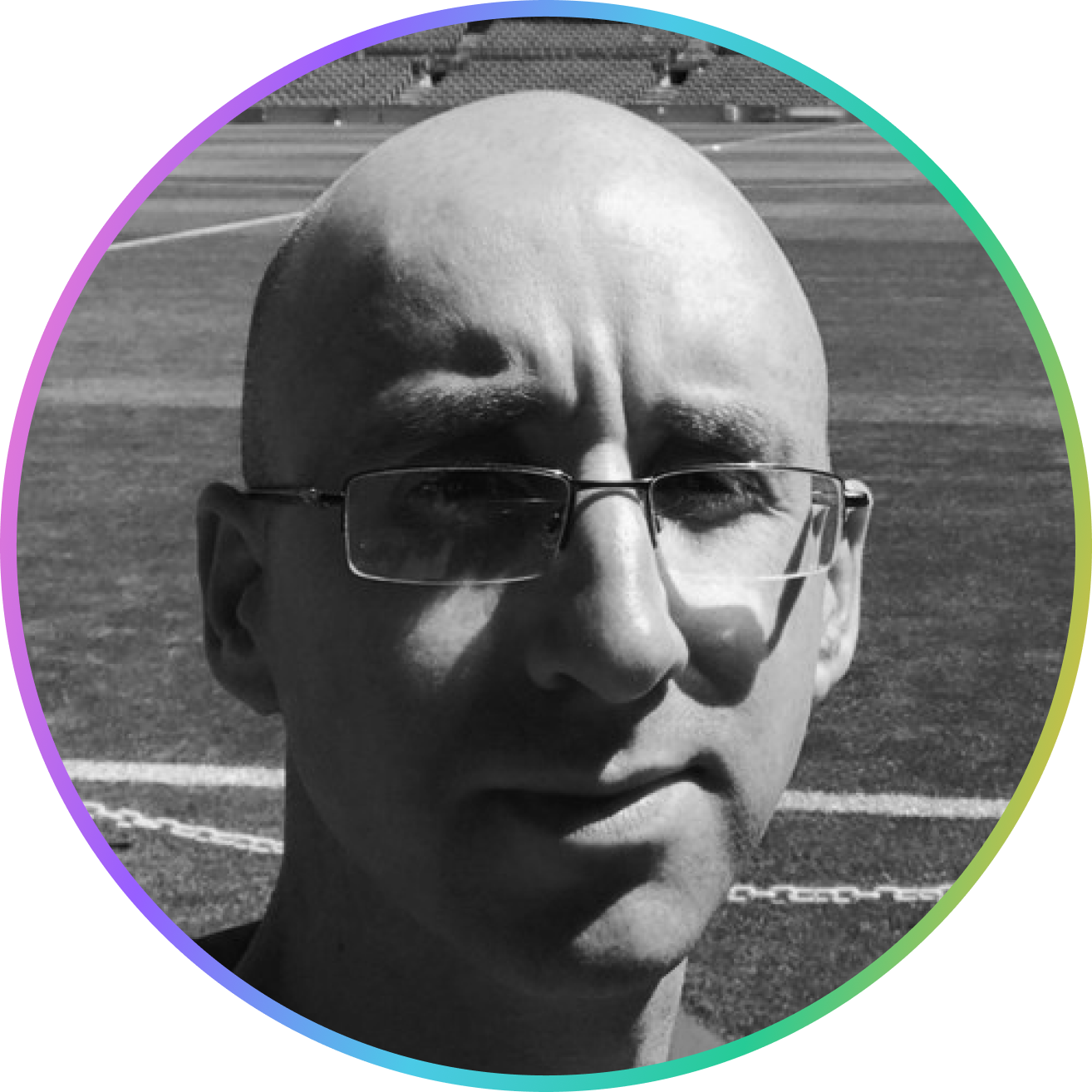 The Head of Open Source Payments at J.P. Morgan is a father of three who's passionate about his kid-focused charity called Make It Happen, where he and his team inspire tens of thousands of children between 5-11 to become digital creators. If you know him, you likely know Alan loves unicorns and, apart from having a great deal of expertise, he approaches all things fintech with his own special kind of space unicorn enthusiasm. In other words, he'll be bringing a unique brand of excitement to his session about using AI to unlock the potential of APIs. He'll share what his team at J.P. Morgan learned during their own use of AI—including how to manage data privacy concerns, how to accelerate the development process, and the very necessary role of skilled engineers—all of whom are just as magical as unicorns in our book. If this sounds like a session you'd like to attend, follow Alan's advice and "make it happen!"
How to become a star open source contributor
🤩 Eddie Knight - OSPO Technical Program Manager at Sonatype
Eddie Knight's session is all about something near and dear to all of us at Moov—open source software. And it's something that Eddie has a lot of experience with; he's a maintainer for the Fintech Open Source Foundation and collaborates with organizations like CNCF, OpenSSF, and FINOS to help support compliance and security in open source software. Eddie's not just an advocate, either, he's experienced in web development, infrastructure engineering, and technical leadership in the investment banking industry. In his session, Eddie will discuss how financial services companies are collaborating with the Linux Foundation to develop open source tooling that benefits everyone involved. He'll also share insights into how developers can build meaningful relationships with industry leaders and navigate the complexity of fintech. Whether you're a developer, entrepreneur, or fintech enthusiast, you'll leave Eddie's session eager and equipped to collaborate and innovate better than ever.
Fortifying your fintech stack: Safeguarding sensitive data with a data privacy vault
🤩 Sean Falconer - Head of Marketing and Developer Relations at Skyflow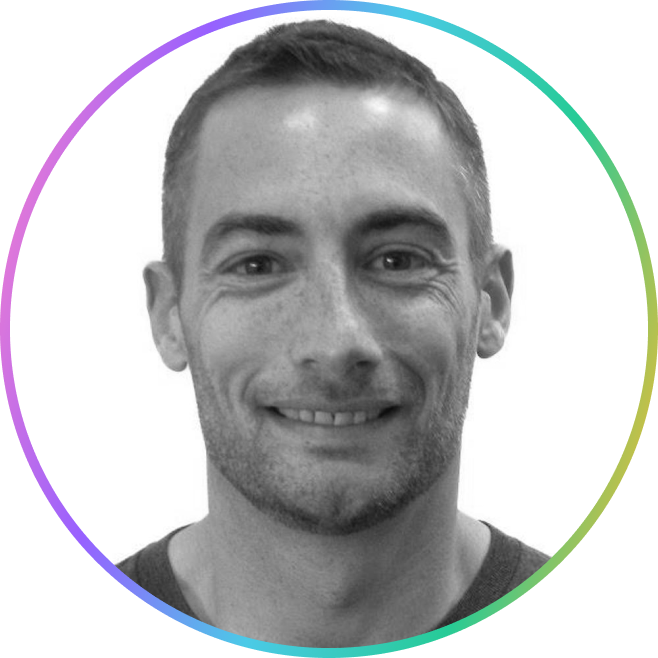 Sean Falconer has done a lot. He's worked with the World Health Organization to help modernize development of the International Classification of Disease, he founded Proven.com, and he led developer relations and experience for Google's Business Communication products. Now at Skyflow, Sean spends much of his time connecting with communities about engineering and data privacy. In this session, Sean will demonstrate how to protect data with a data privacy vault and keep sensitive user data out of your application database, data warehouse, and analytics to reduce the risk of data breaches. Attendees will learn how they can build cutting edge fintech applications that also preserve user privacy.
​Achieving API excellence through a central platform team
🤩 Ryan Albert - Founding Engineer at Speakeasy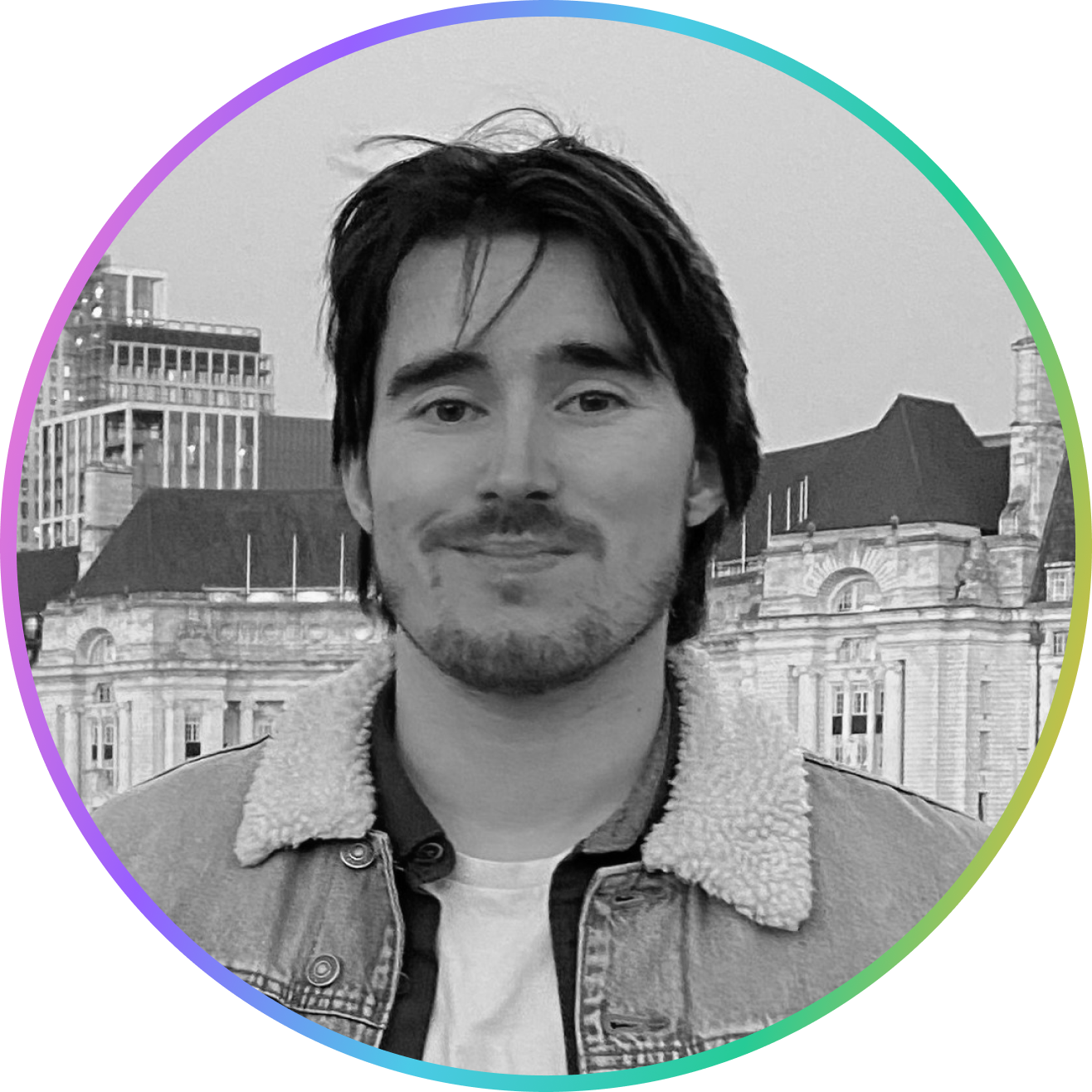 APIs are crucial for driving customer adoption and ensuring efficient internal engineering efforts. But the unfortunate truth is that most engineering teams haven't quite mastered the creation of truly developer-friendly APIs. Luckily, Ryan Albert, as lead engineer at Bolt for the embedded API product and API platform teams, and as founding engineer at Speakeasy, has learned a lot about APIs and will be on hand at fintech_devcon to share. Join Ryan to learn the key tenets of a healthy API platform—including how governance should work, versioning strategies, and how to ultimately reach the promised land of frictionless, bug-free API integrations.
Promises and challenges of tokenization on the blockchain as a capital markets software solution
🤩 Jack Chong - Entrepreneur in Residence at Whitestar Capital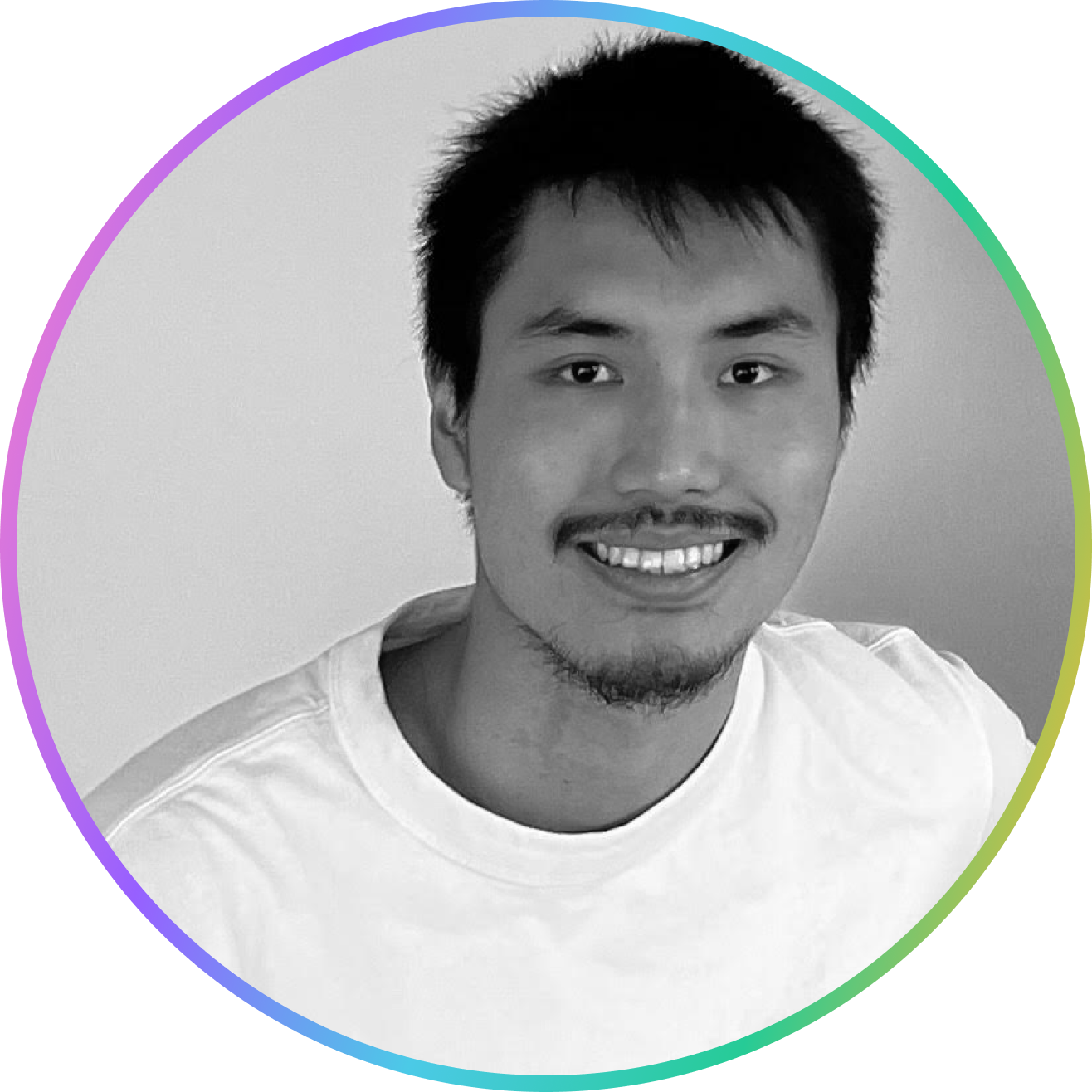 Jack Chong literally wrote the book (or at least a primer) on tokenization—one that's widely read and trusted among institutional investors. A former aspiring Sino-Arab diplomat, Jack found his way into the tech space and has worked extensively in enterprise software, leveraging AI for both ed-tech and biotech. Prior to his role at Whitestar Capital, Jack built in the asset tokenization space and was responsible for crypto and product.
In this talk, Jack will discuss what tokenization enables, including cross-border issuances, transfers, settlements, and composable products. He'll also walk through different user personas across the value chain in financial services, including issuers, servicers, investors, and infrastructure providers. Attendees will learn about the tokenization tech stack, from web3 tools to web2 identity providers. Lastly, Jack will outline opportunities for disruption—especially given that the future of capital markets is becoming more developer-driven. This one will leave you inspired to upgrade the capital markets infrastructure.
On/off ramps: Designing and building systems to move billions of dollars
🤩 Allen Osgood - Co-founder and CEO at Eisen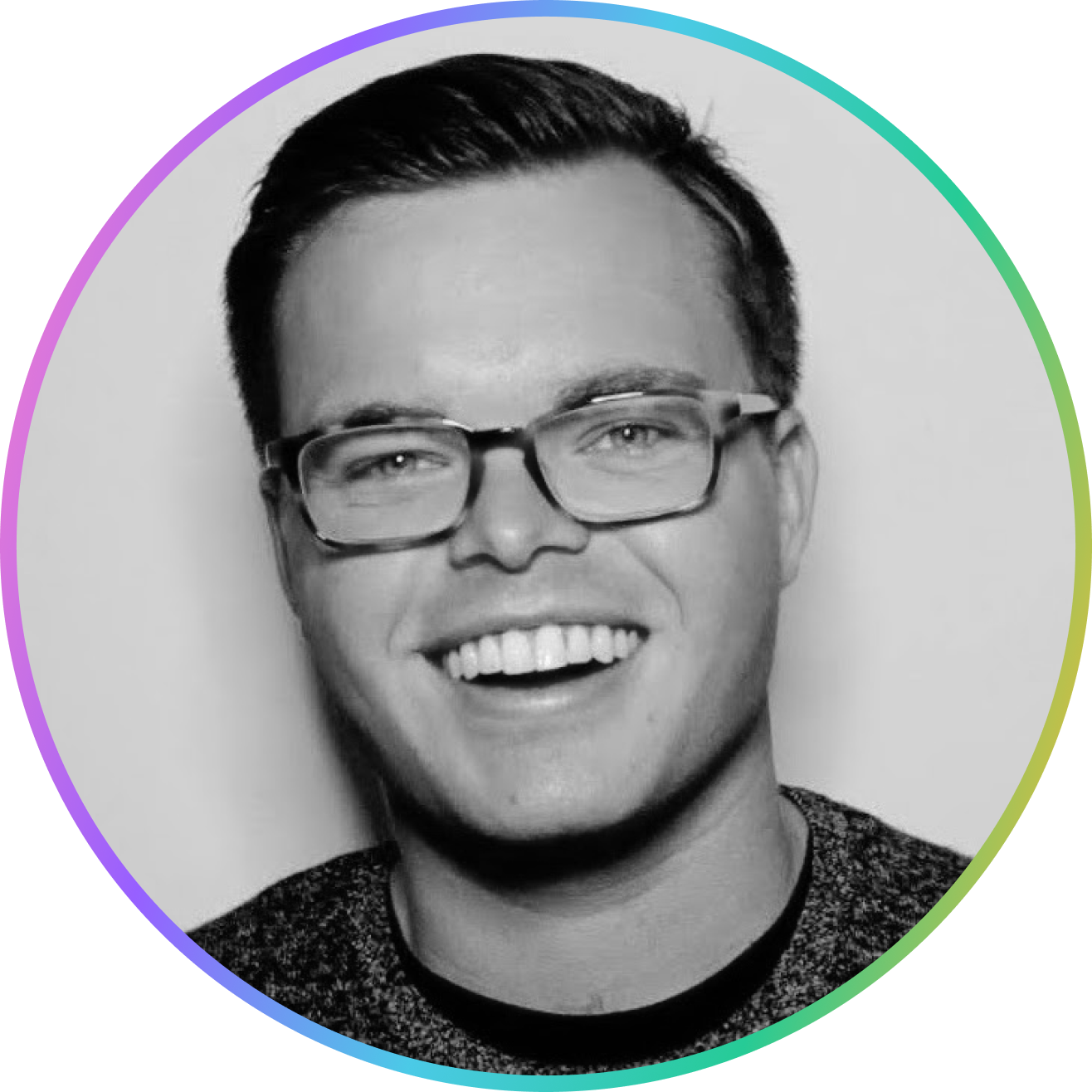 Maintaining reliability while scaling to high value, high velocity transactions is a great business problem to have—and a hard technical and organizational one to solve. Building scalable processing, with uptime reliability that exceeds that of the integration partner, is daunting to say the least. Complicating matters, scalable on/off ramps aren't just an engineering problem—they sit at the nexus of bank partners, compliance, product, accounting, and customer support. Again, this is daunting stuff to manage. Luckily, Allen Osgood will be at fintech_devcon to share his experience in this area. Previously a part of all things money movement across the Payments and Custody product teams at Coinbase, Allen has been in the driver's seat of his own startup for some time now. As CEO and Co-Founder of Eisen, he's learned a lot about building money movement at scale. In his session, he'll offer ways to shortcut the critical technical and organizational challenges that can hold you back from reliably scaling your transaction volume.
Panel
Building inclusivity through wage access and faster payments
What role can fintech play in creating an inclusive society? In this panel, moderator Tiffany Haynes will lead our panelists in a discussion of how developers and leaders in the fintech space should think about using technology to improve accessibility, foster inclusion, and promote economic empowerment.
🤩 Tiffany Haynes - COO and CPO at Fingercheck
Tiffany Haynes is passionate about bringing the next phase of Payroll and Pay-on-Demand solutions to small business owners everywhere.
Before joining Fingercheck, Tiffany served as Chief People Officer and Vice President of Consumer-Facing Experiences for Jack Henry Associates (NASDAQ: JKHY). Tiffany holds a BS in Management, and a MBA from Missouri State University, is a 2021 Money20/20 RiseUp leadership recipient, and she's active in both the fintech and HR tech spaces.
🤩 DIVINE - CEO and Founder, Solvent
Victor D. Lombard, professionally known as DIVINE, is a former hip-hop/rap recording artist turned techpreneur. He's the CEO and Founder of Solvent, a fintech startup focused on financially empowering the system-impacted. DIVINE's unique entrance into the technology industry occurred in 2014 when, with only an 8th grade education, a decade of incarceration, and no tech background, he reached out to famed venture capitalist and billionaire Ben Horowitz, Co-Founder of technology venture capital firm Andreessen Horowitz (a16z), via Twitter, and asked Horowitz to mentor him.
Since then, DIVINE has become a fintech founder and worked within the corporate and nonprofit criminal justice reform (CRJ) space as an advocate and activist. As a system-impacted individual, DIVINE's personal life story and entrepreneurial journey of redemption has been featured via such major media outlets as Forbes, TechCrunch, Black Enterprise, Entrepreneur, and Inc.
🤩 Peter Davey - Head of Product Innovation and Labs at The Clearing House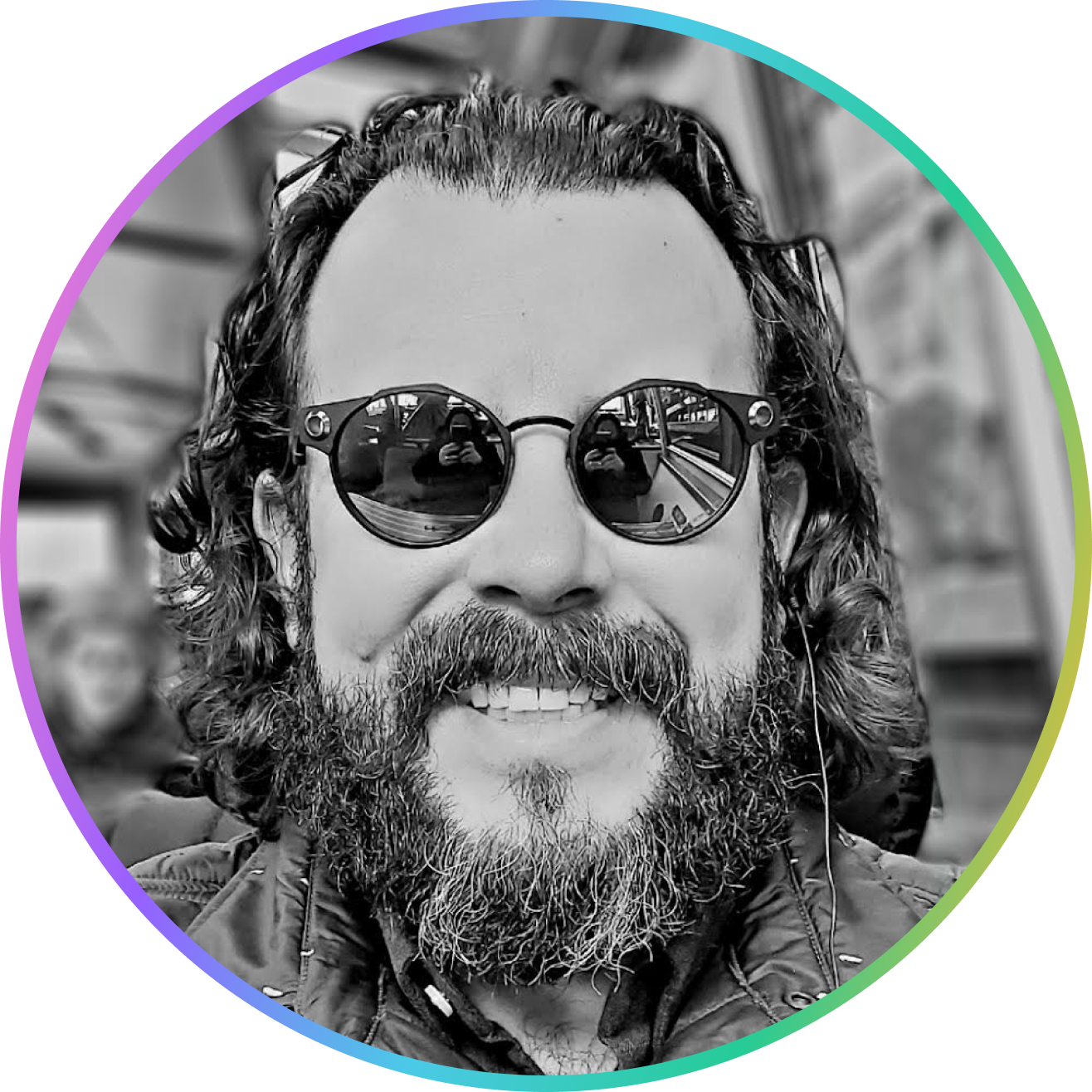 Peter Davey leads product innovation and labs at The Clearing House, where he's responsible for working with financial institutions and key partners across the industry to foster new and innovative ideas. To that end, Peter was a catalyst around the development of Same-Day ACH and one of the original architects helping to design the RTP® Network.
Peter is an accomplished executive, industry thought leader, influencer, and corporate strategist across the disciplines of payments, banking, and financial services. He has a wide breadth of experience in the banking and payments industry across all payment types, services, and networks—as well as a proven track record of establishing payments governance, building consensus around payment strategies, and providing subject matter expertise. Peter has a bachelor's degree in Business Management with a focus in Computer Science from Wheeling Jesuit University and is an Accredited ACH Professional (AAP).
🤩 Cindy O'Neill - President, Consumer Division at BillGo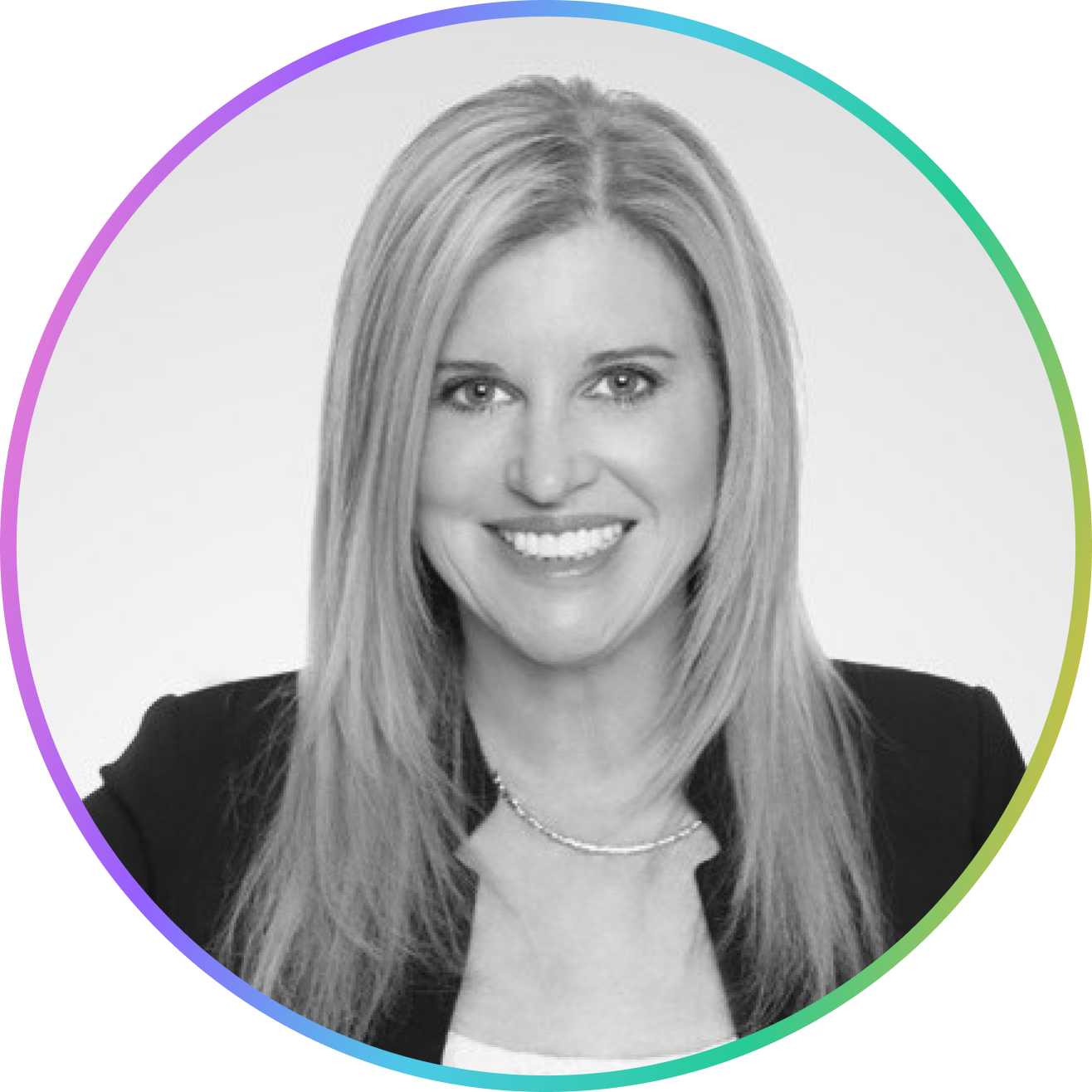 As President of BillGO's Consumer Division, Cindy O'Neill is responsible for the strategy and delivery of their BillPay solution to banks, credit unions, and fintech partners. In addition to fostering the development and growth of the BillGO Network, Cindy oversees the product, PMO, and data teams. Previously, she led the redesign of the BillGO Exchange platform.
Prior to joining BillGO, Cindy was the President of Priority Commercial Payments, and spent 17 years in treasury management, holding leadership positions at Wells Fargo and Bank of America. She also served as Head of Global Product Management and Region Head of U.S. Commercial Business for VISA. After 5 years at VISA, she transitioned to EVP and General Manager at Electronic Funds Source, leading the growth of its commercial payments business through its 2016 sale to Wright Express.
See you in Austin
We're done with our speaker lineups, but the real fun is yet to come. fintech_devcon begins Wednesday, August 23 and promises to be our best yet. We can't wait to see everyone in Austin in just a few days!
If you can't make it this year (boo!), but want to stay up to date as we start preparing for next year, be sure to sign up for our newsletter. And if you haven't registered yet but plan on attending, what are you waiting for? Register and book your hotel now, before it's too late!